Well those that have attended Docfest over the past few years have gotten to know Maxwell. Well the time came yesterday, after nearly 15 years of being with us, to take him to the vet to be put to rest. Hyperventalating, not eating, not voiding,etc. We couldnt see him suffer any more. Here he is at one of the first Docfest's, when EJP tried to clean his hands on his coat.
Here is my favorite picture, with my oldest son. Who took it the hardest, as they were attached at the hip for years. Even in his graduating pictures. He was with him to the end. Though he was unable to carry him, once he passed. But i was there to take care of that for him. My son dug the hole by himself and covered him by himself. Maxwell is laid to rest, under his favorite tree, where he always waited for Cody to get home from school, and the younger kids as Cody graduated.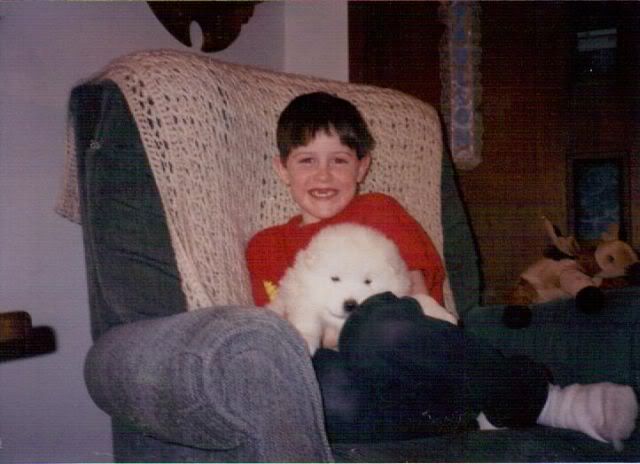 Here is a link to other pic's of our friend. He did love my tractors, as you will see.
http://s16.photobucket.com/albums/b46/v ... 1QQtppZZ16
the one picture is when he was attacked by neighbors dog. Neighbor paid for everything.
John