Haven't posted an update on our ol' M since April, so I thought it time for another update on my progress over the summer. My how time flies when you're having fun...
My good friend Ray Smith down in Wendell NC fixed me up with a bunch of goodies that I wanted/needed when I went down to visit him in late April. So in early May I was able to install my original M&W friction throttle, a PTO shield, and a set of original lights. Since my tractor is 12V I removed the resistor from the switch, wired all three lights to the DIM postition and just the headlights to the BRIGHT.
On my last post I included a video clip of the ol' girl running down the road, ya'll were all kind enought to not point out the fact she was bellowin' lots of blue smoke under throttle. In the nice months that I had owned the tractor I had never ran a compression test or adjusted the valves. So early in June Dad came up one Saturday morning with the goal of marking those off my list that day. Compression was 110-100-110-90...
After that things get fuzzy...I may have blacked out or at least had a lapse in judgement, 'cause the next thing I know I'm trying to explain to The Lovely Sherri Dawn, why our nice running Farmall is torn apart into 9 million pieces. it was a classic case of "While I'm at it I might as well..." Word to the wise, if you ever hear those words roll off your tongue slap yourself right in the mouth...try to snap yourself out of it before financial disaster happens...
Long story short I found pitted sleeves and a few stuck rings. A buddy of mine came over and miced all the the bores for me and they were all real close to 4.00", with hardly any out of round or top to bottom taper. A few weeks later I put the ol' girl back together with new rings, gaskets and rod bearings. I also replaced all the hoses and clamps, serviced the water pump, distributor, spark plugs. Since I had it out of commission for a while I changed that pesky leaking seal on the lift-all pump and installed a set of rear remotes that my friend had also given me. I even drained the rear axle and refilled it with 85W-140. While I was at it pulled the front wheels, replaced one wheel bearing, cleaned and packed both sides, tightened up the steering gear and packed it in grease. I'm pleased to report that she no longer smokes at all, carries almost a full scale of oil pressure, timing is right on the money and the ol' gal idles smooth as silk at less than 300RPM.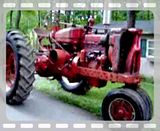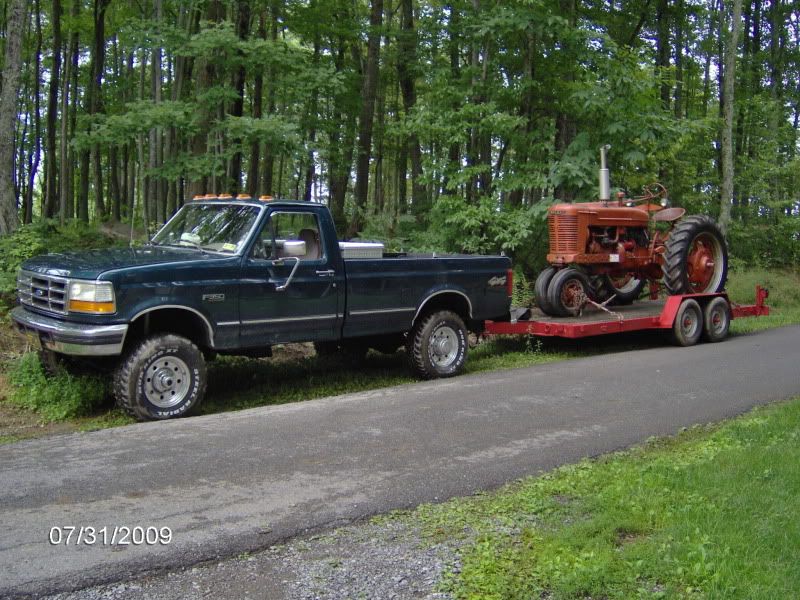 I've been trying to organize a tractor/engine club in this area and to try and drum up some interest I wanted to take the ol' girl to the county fair and put her out on display with the 430W I done last winter. in order to do that I had to swap the rear wheels around, which I didn't want to do, but with the width of my trailer I had no choice. I've never hauled her before and she was heavy, but we made the 20 mile trip without incident. While at the fair I met two gentlemen who knew the name of the man that owned her long before me...Carl Rudder, and one of the men has the M's sister tractor, a Super H.
I've still go to tackle the brakes, and Lord willin' the winter I'll tear the ol' girl down and take care of all the cosmetics as time and money allow...usually the later as most of ya'll know...