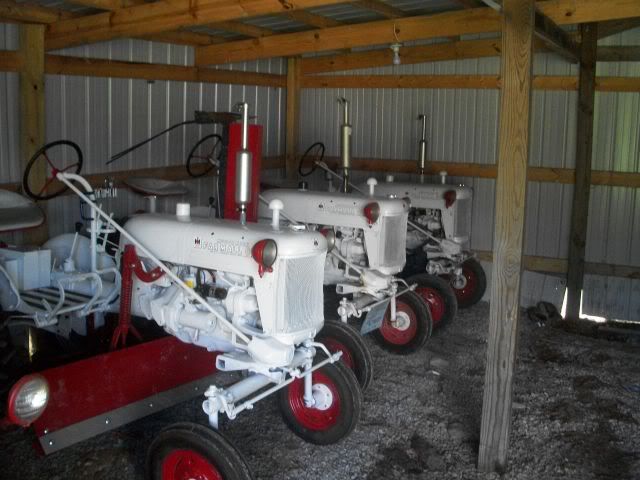 3 Authentic Demo's
In order we have
#3 from St. Louis via Louisana aka "Louise" with grader blade
#1 from neighbor about a mile down the road, Mr. Bown, aka "Bette" with sickle mower
#2 from Rocky Ford Colorado aka "Roxie" with complete set of cultivators including jockey archs.
All three completely overhauled, refreshed, restored, renewed, regenuventated, etc...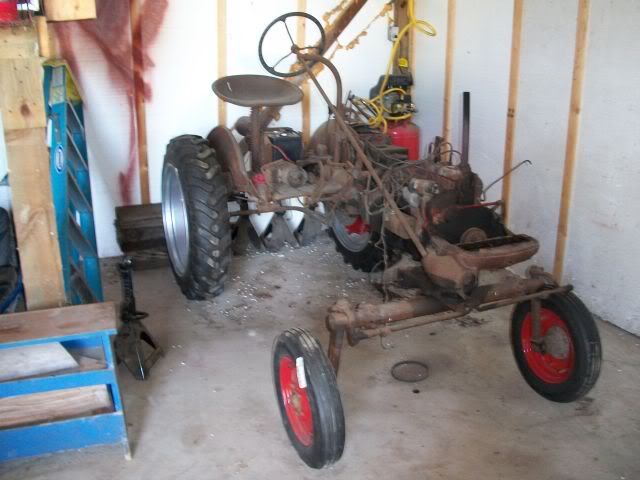 #4 from Kentucky via Florida. AKA "Sandy" is waiting in the wings to go to paint and overhaul. A complete redone 193 set up is ready to be installed.