I sure would love to have some goats for doing the walls, trouble is.... nowhere to hide from the weather and there is a pretty good drop if they get too close to the edge.
Seems there was an 'incident' with tethered goats a few years back.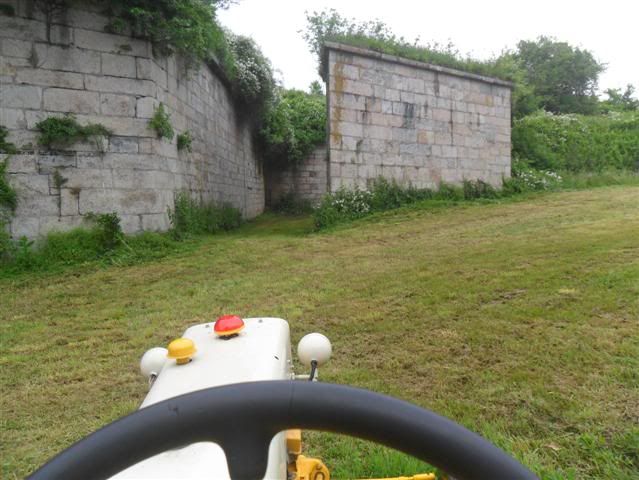 As for what we did, pretty simple; mow it, chop it, rake it, rake it again (only what I could get at with the Cub), hand spread the seed (shade blend with ingredients like Boss Hog recommended
) and throw some hay (left over from the Folk Festival). It was seeded September 1st and we luckily got some nice rain a couple of days later. The rake was probably optional, but it did a great job of pulling up small stumps and sticks, not to mention 'rough up' the soil. It is really well established now.
edited to fix a misspelling or two.
Last edited by
Buzzard Wing
on Sat Nov 24, 2012 9:36 pm, edited 2 times in total.