Yep Johnny, it is that rod. It should have factory bends in it and clear everything, but I probably over-tweaked it at the redoubt running it 'fixed' (lock block tight, no float) with the York rake and not quick enough on the TC when going up the grades (see below). That is where the rust shows on the pictures, it rubbed the steering tube. But didn't deform enough for me to straighten it. Going over the same ground Saturday (last picture) with the mower it just lifts up and continues on it's merry way. I needed pressure on the rake to make it work, came out pretty good!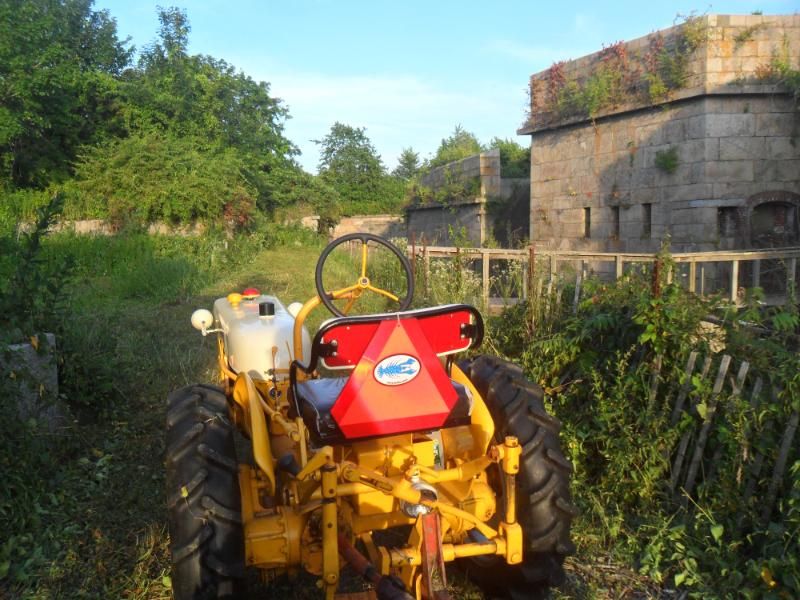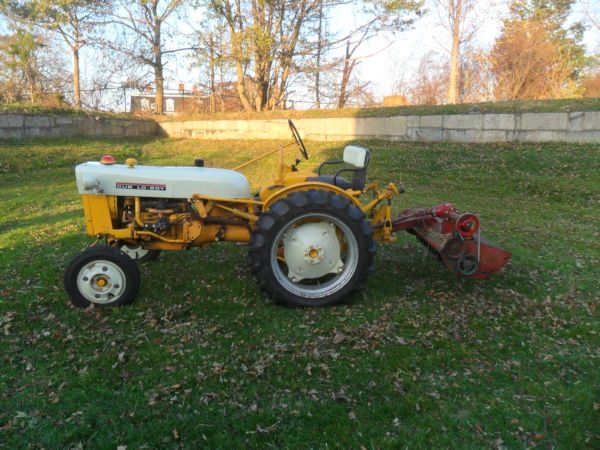 Also Johnny, don't worry about the bolts, it all works out in the end.... glad you put em to good use. And Bear sent me the square head bolts for the front weights.... so I owed the 'Cub world' one kind favor.
For now, I will try to get it welded so I can get the disc back from the Salvation Army garden (what a mess! Sure needs a 'guiding hand') and sounds like I can find one thanks to fine members of the board. I thought it was forged and NOT repairable. I don't think I want to trust a repair as I do drive the Lo Boy over 3 miles back and forth to Ft Adams to mow...... hate to think of the mower just falling to the pavement on the trip
BTW, the fast hitch drop arm for the mower (first picture, where the PTO shaft it) was from MuleBoss a few years back. I have put it to good use.
Edited, oops... should have been MULEBOSS on the part.
Last edited by
Buzzard Wing
on Mon Nov 12, 2012 10:50 pm, edited 1 time in total.