Moderator: Team Cub
Forum rules
Notice: For sale and wanted posts are not allowed in this forum. Please use our free
classifieds
or one of our site sponsors for your tractor and parts needs.
Barnyard

Team Cub

Posts: 21029
Joined: Tue Aug 07, 2007 3:39 pm
Zip Code: 45030
Tractors Owned: At This Time
40 Farmall Cubs (Round Hood)
2 Farmall Cub (Square Hood)
2 IH Cubs (Square Hood)
5 Lo-Boys (Round Hood)
2 Lo-Boys (Square Hood)
2 Farmall 404's
1 Farmall H
1 Ferguson 20
1 Cub Cadet 125
1 Kubota B-7100
Circle of Safety: Y
Location: OH, New Haven (Hamilton County)
Thought I would share a photo from an old IH brochure.
It is common sense to take a method and try it. If it fails, admit it frankly and try another. But above all, try something.
- Franklin D. Roosevelt -
---
Steve Woods

5+ Years

Posts: 187
Joined: Wed Jun 15, 2011 9:00 am
Zip Code: 34705
Circle of Safety: Y
Oh My, but that is a purty picture!
---
4SPEED

5+ Years

Posts: 34
Joined: Sat Oct 27, 2012 7:43 am
Zip Code: 45331
Tractors Owned: 1967 cub 125
1981 cub 582
1984 cub 882 Smoker
#1tiller, 10" brinly plow, front blades, snow thrower.
here is a few pieces I have. not as old as the 60's lit posted above, but still cool.
this was tied to the gas & oil cap when you got it new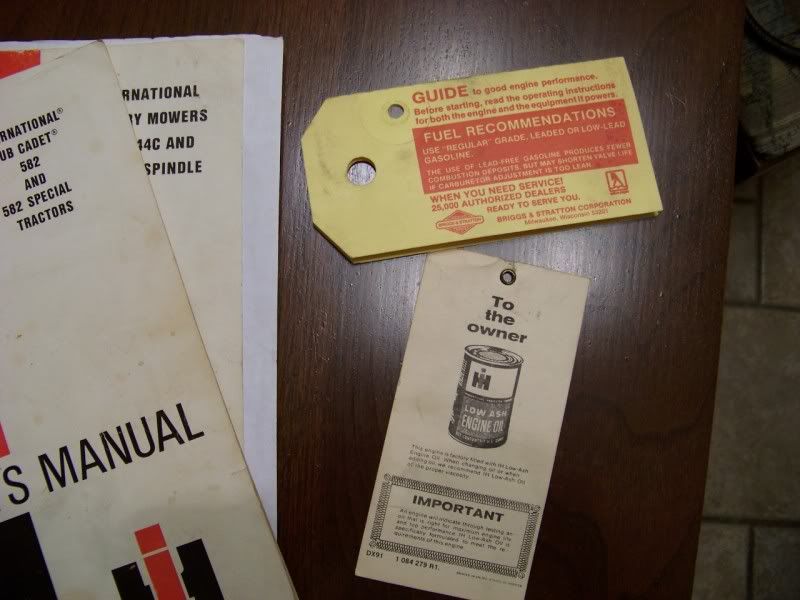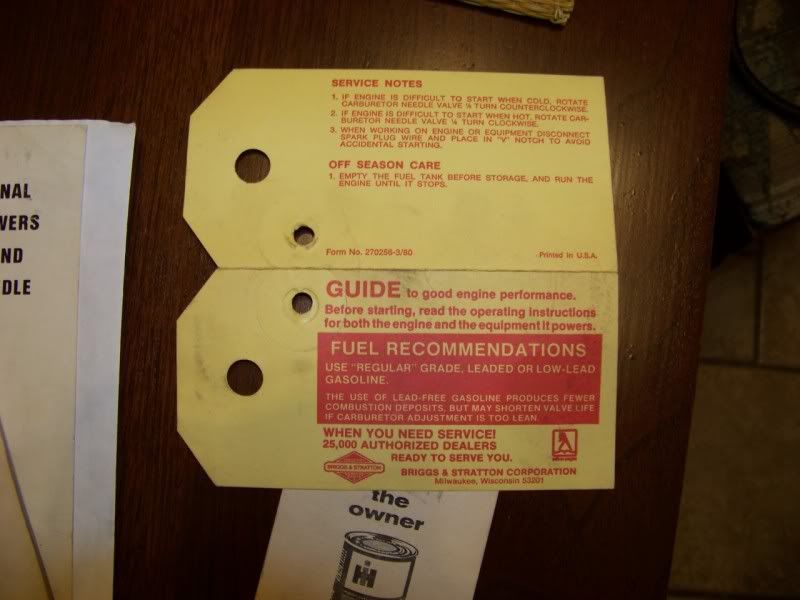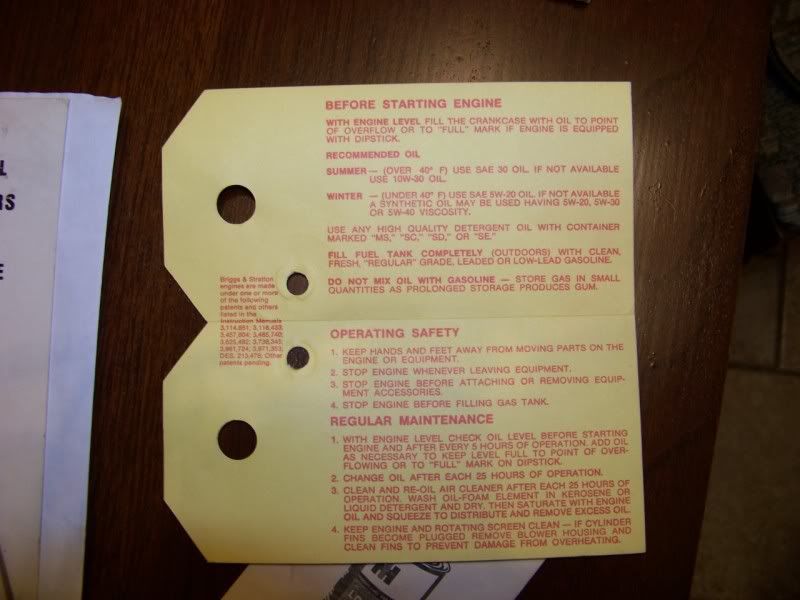 ---
---
Similar Topics

Replies
Views

Last post
Who is online
Users browsing this forum: No registered users and 1 guest