Thanks Bill. Here are some more pics and a couple of questions.
My oldest and youngest "convertibles" side by side.
I posted a pic of the mag previously. Here is the lever set up as original with the spark lever towards the front.
There is no spark adjustment on the Fairbanks mag so the lever rods were pinned.
Here's a shot of the one and only hand brake and the PTO/belt pulley lever. Note the foot rest.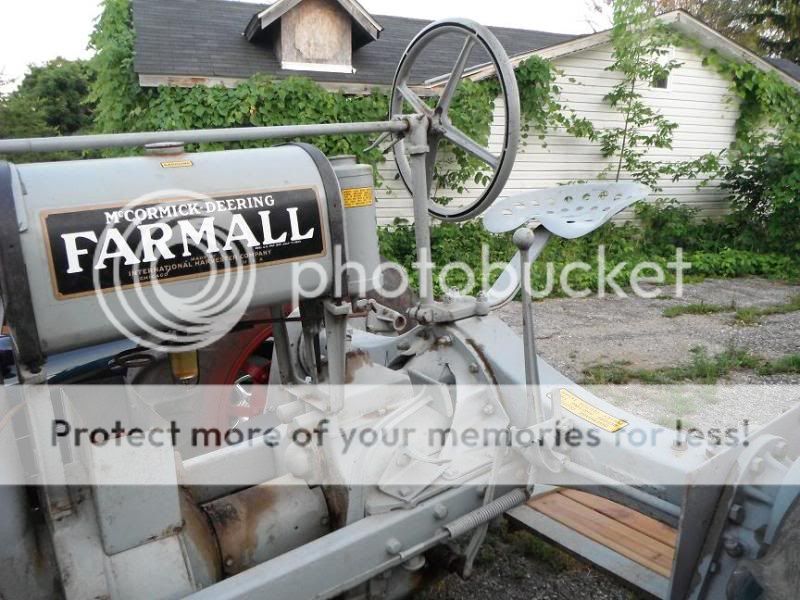 A view from the front showing the choke handle and the diamond plate heat shield. I'm not sure why it's there.
And a close up of the carburetor.
The PO replaced the rear tires about 25 years ago he said. I haven't done a search yet but can JB Weld "fix" tires?
Will it fit?
With a little help from the F150.
The 3 Farmalls are safely tucked away.
Just for fun I tried cranking her after pushing it into the barn and it fired right up on the first crank and ran for a few seconds, then died and would not crank again, so there's some tweaking needed somewhere.