Oh I almost forgot here is a few pictures
Ed enjoying a donut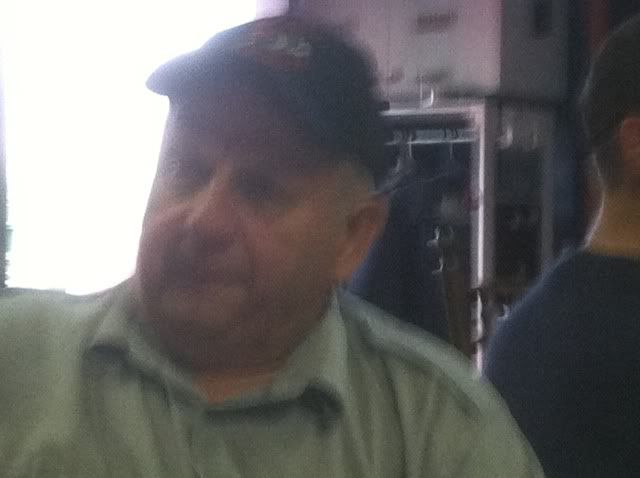 Happy Ed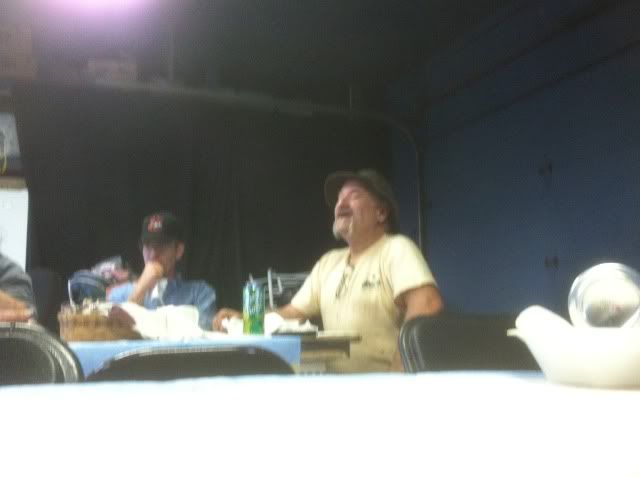 Scot enjoying Bob Perry's wisdom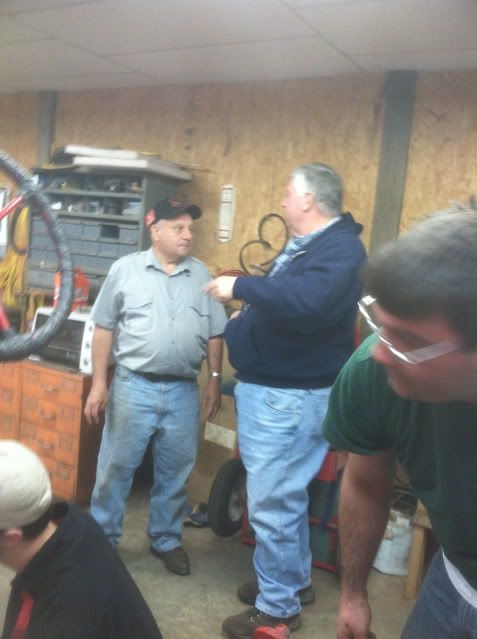 Here is Ed with Carl. aka Batty54 , I am pretty sure you can imagine what Ed is talking about.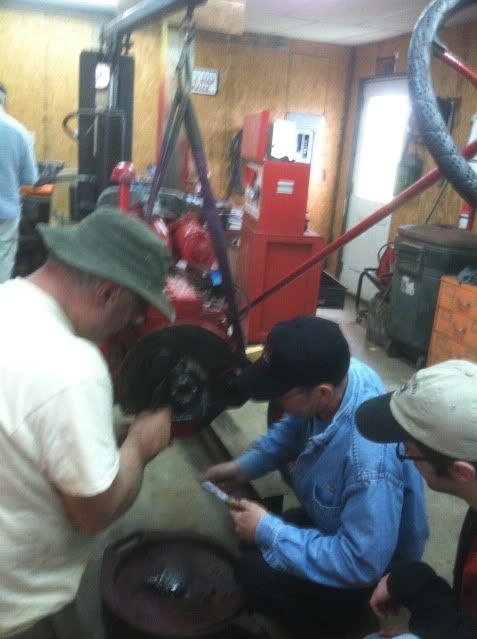 There was quite a bit of work done, Bob, Kevin and Jim dawg Perry split a tractor took a ride for parts returned after 2 hours and still got a rear main seal job completed and drove the tractor back on the trailer by 3 pm. They recieved a great deal of verbal support and a bit of constructive critisism. As always Sot L lends a hand and shares his great mechanical skills, he was a very busy guy. Sorry I didn't get any shots of the other projects.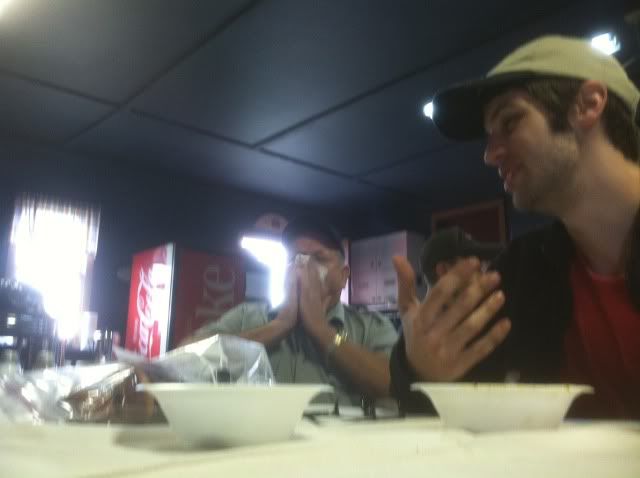 Ed even managed to take a bit of time for some lunch.