Sun Mar 04, 2012 9:27 pm
Was snooping around in Grandpa's old barn the other day and found some old Seed Corn sacks and then dug in more and found and old tin sign and under the tin sign I found some old IH posters from grandpa's IH dealership he owned till 1961. It was dark then and can't wait to get back in the haymound to see what else is covered up. I was pretty excited when I found it. I plan to frame it and display it in my garage. It is 24" x 60". So it is good sized.
Poster 1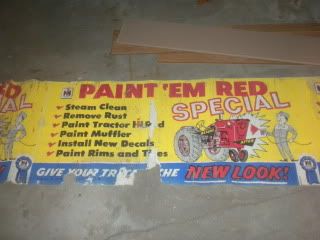 Poster 2
Sun Mar 04, 2012 9:33 pm
Great find, that is real cool!

It will look sharp hanging on the wall.
Sun Mar 04, 2012 9:38 pm
Very cool! Is that the IH Blue Ribbon Service Decal in the lower corner?
Sun Mar 04, 2012 9:48 pm
It is the blue ribbon service decal. I asked dad and my uncle if they ever remember seeing it up at the store and they do not. I wonder if anybody remembers this hanging. Interesting to know. You don't see many around these days, if any.
Sun Mar 04, 2012 10:02 pm
Would you take the best of both and make one better one?
Mon Mar 05, 2012 11:33 am
cool never seen one of those
Mon Mar 05, 2012 1:10 pm
WOW! I'd love to have something like that to go with my tractor. I'm going to have some stuff reproduced to go with it at shows!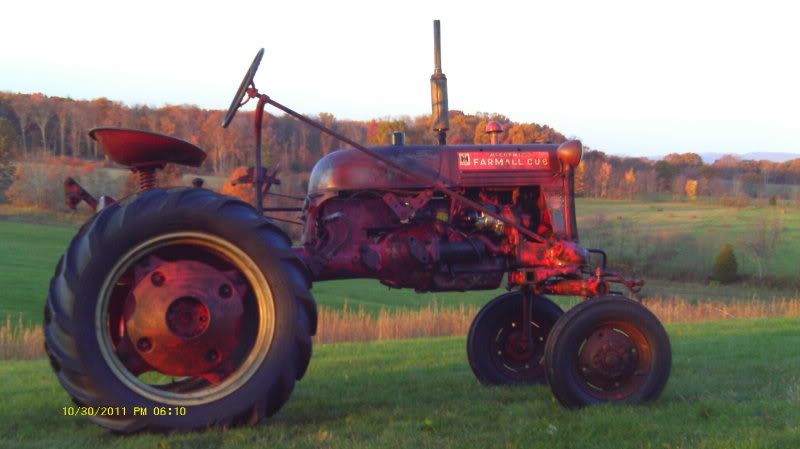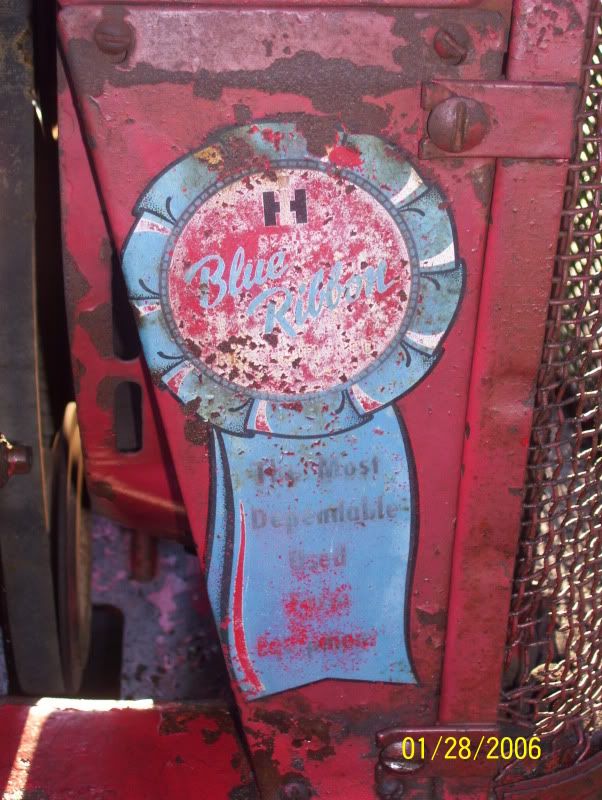 Mon Mar 05, 2012 1:52 pm
I was pretty excited when I found it
Heck, I would be too!
You found gold.
I'm sure its worth more than a few bucks to a collector but if I were you and it came from
my
grandpop's stash I wouldn't part with'em for any price. That's part of your family history!
Yep frame'em and hang'em!
Tue Mar 06, 2012 10:41 am
don't see that every day!
Tue Mar 06, 2012 1:48 pm
Dusti,
I have to look around a bit, but I think I have one of those original Blue ribbon stickers to. I THINK, I do know who does and has been reproducing them and putting them on his show tractors. I will see if I can get ahold of him. He had a huge display at the Half Century show her in IL last fall.