Thu Jun 04, 2009 7:24 pm
smigelski wrote:

WisconsinCubMan wrote:I own 7800 square feet in the heart of the City of La Crosse, WI! Or should I say the bank owns it until I pay it off? I would love to look for land to live on, but it is REALLY dear up here! It is fun driving a tractor in the city...people look at ya funny!

Mike in La Crosse, WI

If I did the math right. If you get a 60in. belly mower for the cub. It should only take about 10 minutes to cut the grass in first gear.

I understand now that I am married I no longer live on the farm so I have a house in town on an 100x80 lot. I took the neighbors awhile to get use to seeing a tractor parked in the front yard in the summer
I also fit into this catagory...very small lot.....back yard might be 50' X 100'
Robert (is happy right now) Miller
Thu Jun 04, 2009 9:35 pm
The bad part about my place is that my 16 acres are completely wooded so my garden/farming is limited to a 500sqft plot behind my garage.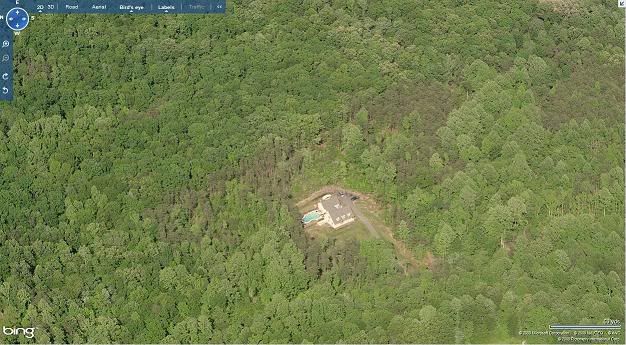 Thu Jun 03, 2010 10:29 am
20 acres 18 of witch is hay field 2 for the house and garden I mow rake and bail using equipment that some say ain.t worth much but i don.t have a payment on it and that.s nice everything has a place in the barn to stay out of the weather i don.t understand why some will leave it setting out
Mon Aug 16, 2010 8:25 am
The home farm is 30 acres:
about 15 ac in fields (all mixed grass hay at the moment with 1/2 acre of apple orchard)
about 7 ac in pastures
and the rest is wooded.

With it I'm operating about 15 acres on the adjacent neighbors, about 10 on another farm about a mile away, and have about 30 acres of fields that I have permission to use (I just haven't gotten time to get in there and work those fields yet).
Thu Aug 19, 2010 1:50 pm
Just about 12 acres, most of which is boulder strewn and wooded, having been cut over about twenty years ago. A little more than an acre is open field that I plan to do something with if I could only control weeds and grass better than I have. When I plowed the open acre the rocks were brought to the surface. The weeds have grown in the mean while, despite running various spring harrows, preventing me from mowing the weeds and grass which are threatening to resod it. I've been picking rocks off it and a lot of you probably already know this, but that's hard work. This fall after the frosts hit, I am going to plow it until I get it right.
Sun Sep 12, 2010 10:19 pm
We live on a half-acre lot in town, but just recently bought 5 acres in a rural community about 12 miles from here. It's good flat open land (soybeans were raised on it for the last several years before we bought it), with a creek behind it. I'm mowing it with my 184, and believe me, 5 acres is about all that 184 can handle, considering I don't get to mow it quite as often as I'd like and it gets pretty tall between cuttings. We plan to eventually build a house (and hopefully a nice big shop!) on it, but we don't yet know what else we might do with it. I think I see a large zero-turn mower or at least a large finishing mower to go behind my 684... But it sure is nice to have some land! I grew up on a farm, which my Dad still owns, but there are 5 of us kids and I'm pretty sure none of us will wind up with the farm, at least not in one piece. Don't know that I could afford to keep it in any case, considering taxes and such. It is mighty nice to have a bit of property to call my own, though.