My parents got this trailer for free with purchase of their craftsman lawn tractor like 15 years ago. We used to use it to haul mulch and dirt round their yard. This thing has always been a hunk of junk. The latch would always unlatch and spill mulch in the yard. My dad just uses a wheelbarrow now because he said he was tired of the crappy trailer. I've had it that last year or so and have been towing it behind the wheel horse. I can't use it to haul wood though cuz it won't stay latched.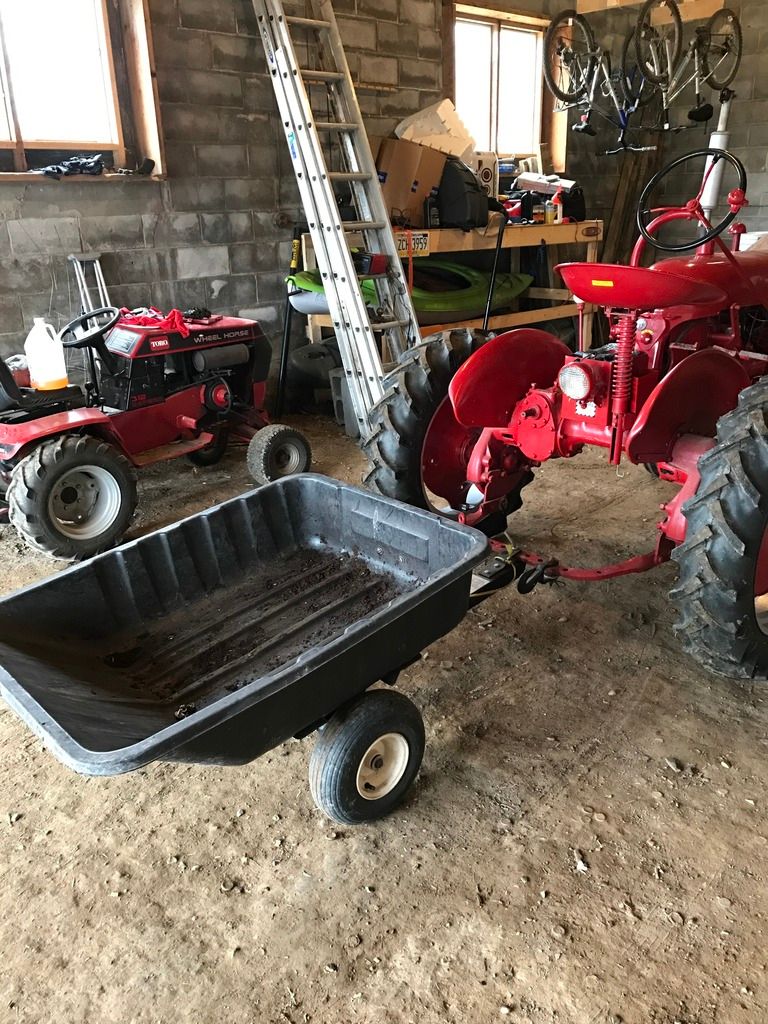 I should've taken a before picture of the latch, but this is my solution. I don't think I'll be dumping with it much, but figured I still wanted it to dump if absolutely necessary. If this doesn't work out I'll permanently bolt it down...
Now to make it a bit bigger!!!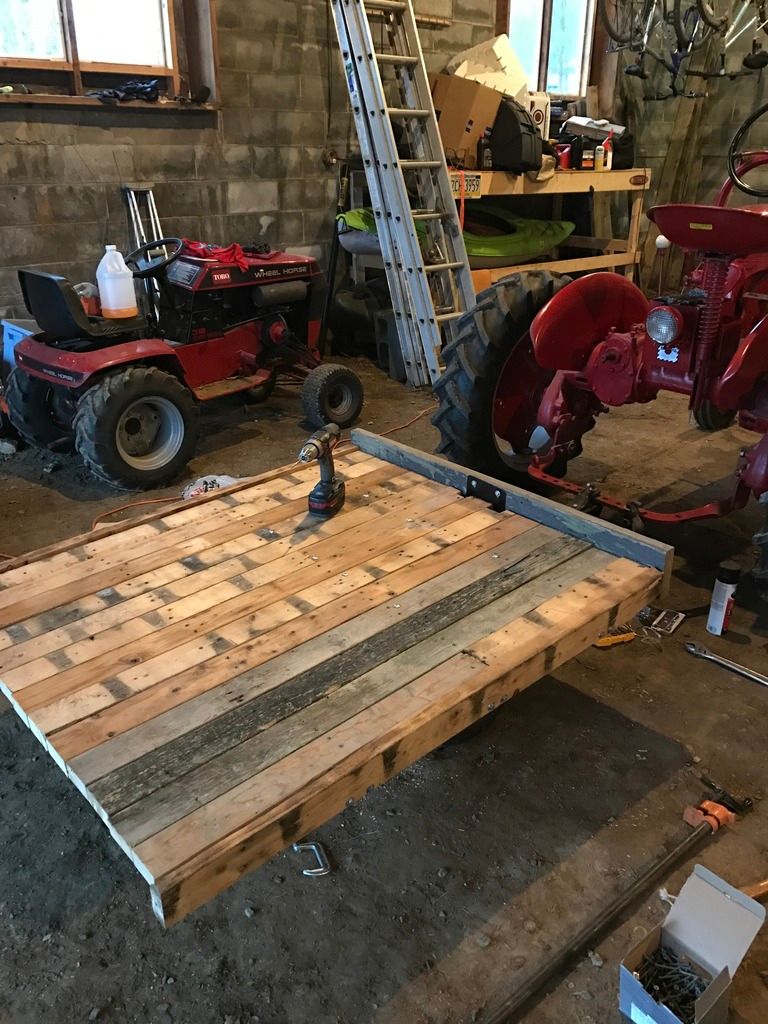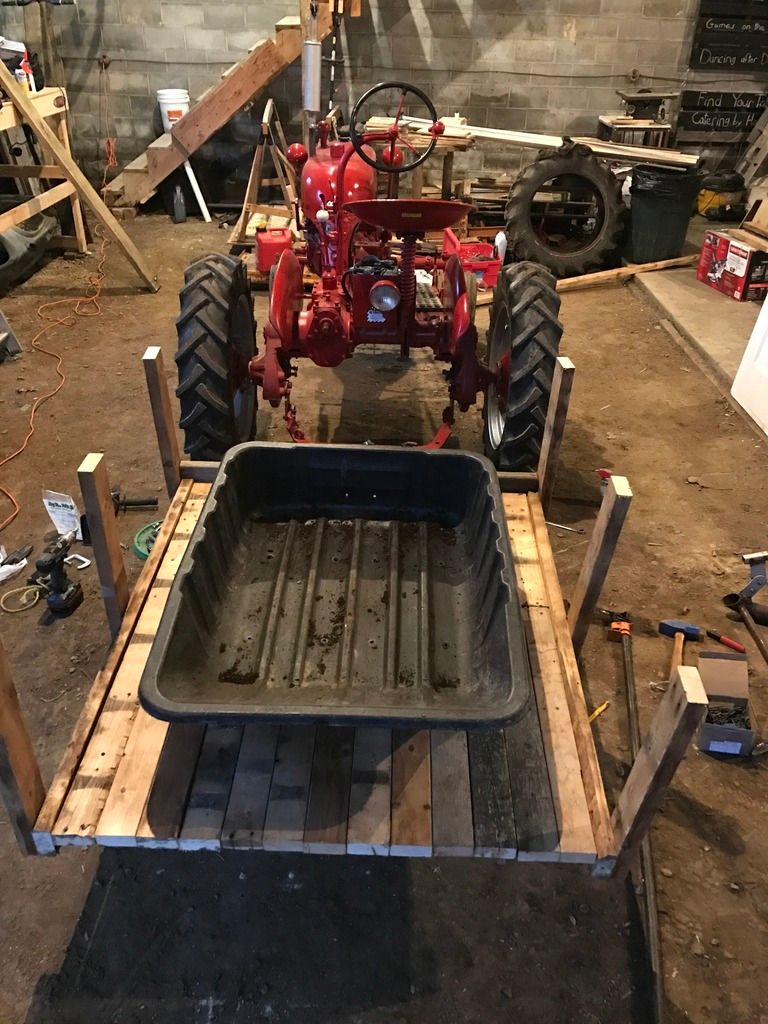 It's not that much larger a footprint but much more conducive to hauling firewood around my 10 acres. Needs sides and I'm debating on a tailgate of some sort.
Also, everything is reversible, so I can go back to the plastic dump trailer at any time I deem necessary.