Sat Feb 23, 2013 10:14 pm
Last May my wife and I bought our first home. I have been hard it remodeling it myself with the help of my dad at times. I have had so much fun with it all and today I was able to finish up installing the kitchen. I made all new cabinets myself and started them in mid september and made the last of them last weekend and today installed the final 3. Still have a bit of trim work to do but nothing serious. Since I teach Woodshop, I thought I would use my skills and make them myself.
Web link
http://s18.beta.photobucket.com/user/jmmacki/library/House%20Remodel#/user/jmmacki/library/House%20Remodel?&_suid=136167539691004807802079947765
Before remodel.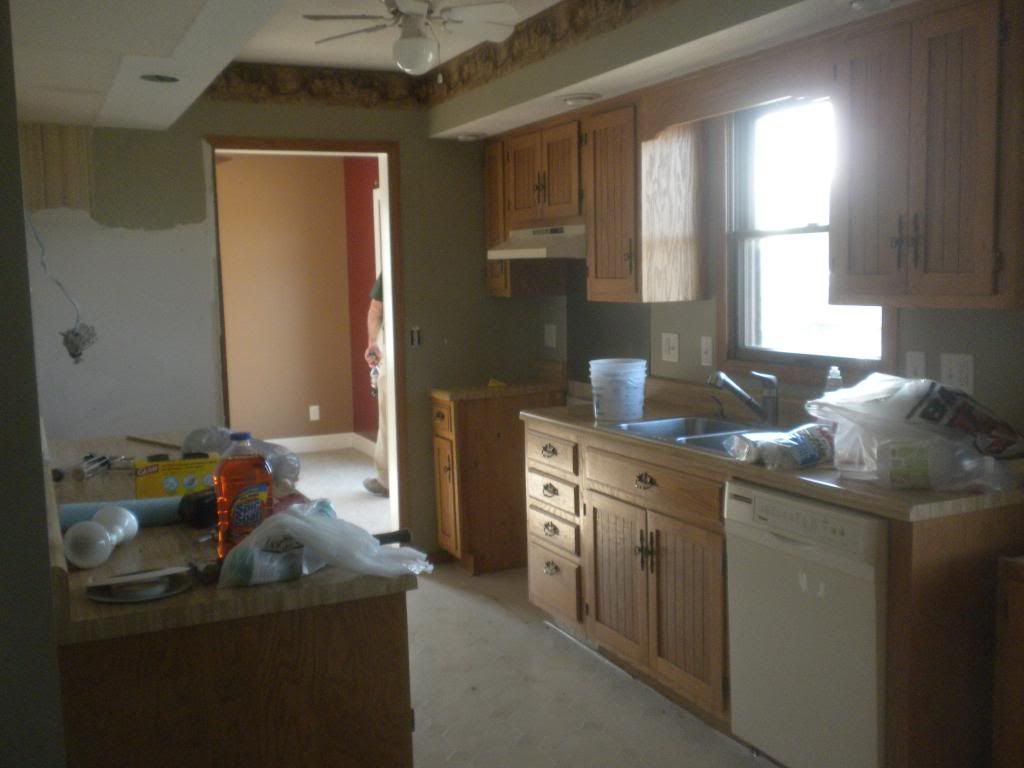 New Sink wall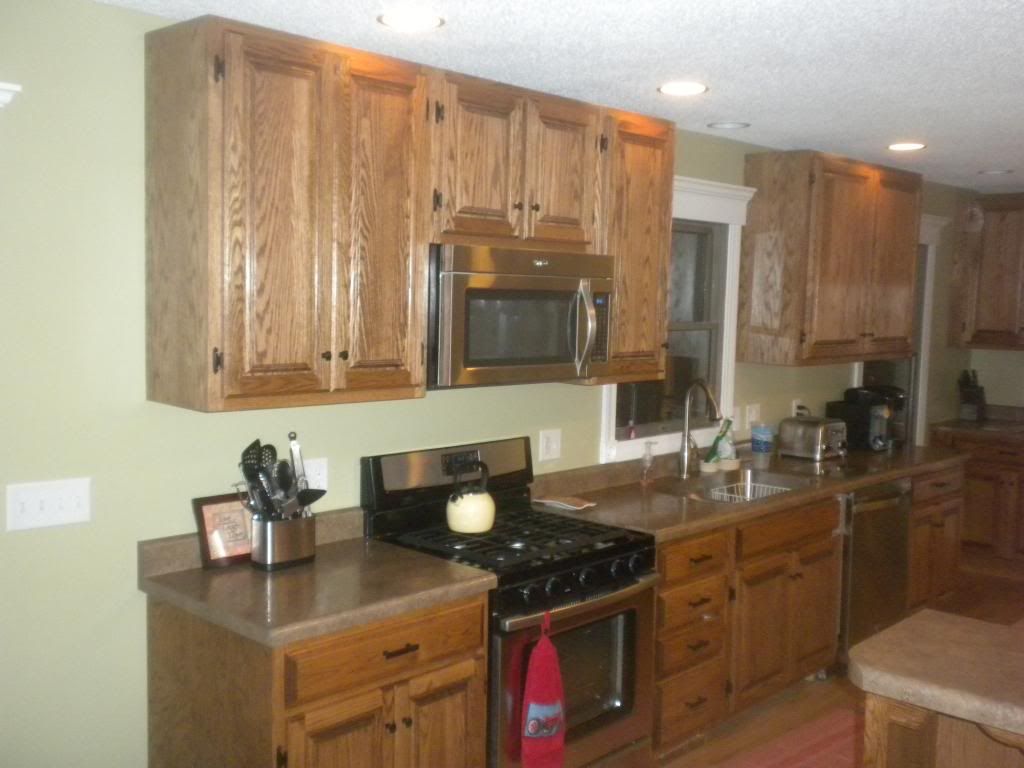 New Island, I removed the wall to open up the room.
Sat Feb 23, 2013 11:14 pm
Looks great!
Sun Feb 24, 2013 12:13 am
Very nice job. And I'll bet your wife is happy to have it done also.
Bob
Sun Feb 24, 2013 6:31 am
Great job, kitchens are tough and once they are done worth the effort.
Sun Feb 24, 2013 8:25 am
Really nice work! Ed
Sun Feb 24, 2013 4:30 pm
Looks fantastic Is it oak
Donegal Cub
Mon Feb 25, 2013 10:18 pm
Jason:
Very nicely done! I like that. White Ash with Minwax Special Walnut stain and water borne Polyurethane finish
Very nice wide open grain and the stain suits well.
Tue Feb 26, 2013 8:06 am
NIce!!
Tue Feb 26, 2013 10:27 am
Really nice! Great that you could do the cabinets yourself as I am sure it saved you a bundle of cash. Maybe saved enough for another Cub? I like my logic on the savings, but, I doubt I could "sell" it to my wife if I were in your shoes! Steve K.
Tue Feb 26, 2013 6:54 pm
Steve:
Keep momma happy write your own ticket
Tue Feb 26, 2013 10:36 pm
Rudi,
The wood is RED OAK, Minwax Early American Oil based stain, (had to bring it home from Kansas because Illinois only sells the VOC compliant which I hate), and I sprayed them all with Old Masters Brushing Lacquer. It is a nice oil based Lacquer that goes on nice with a HVLP sprayer. I have been using it for 3 yrs now and really like it, except for the fumes though.

My wife put it all over Facebook and now I have people asking me to make this and that, I don't know if I will ever have an empty list now.

Thanks all, Woodworking is something really enjoy doing, other than piddling with Cubs. Don't know of any other better hobbies to have than the two I have.

Thanks again
Tue Feb 26, 2013 11:18 pm
Jason:
Kinda look like White Ash to me because of the really wide grain. Didn't think of red oak at all because it is so nice and light. I haven't been playing in my shop a lot over the last year, but I am now embarking on rebuilding my cabinet shop - new wood floor over the concrete, dust filtration system, dust extraction system (yes, two different concepts), all my air lines are going to sked 40 and the only pvc lines I will have will be the coils. New benches and cabinets for all my power tools. Been something I wanted to do for a long time just never had the energy or the help, now I do. I have a chum who has been helping me with our bathroom renovation - turned into a major project - had the house open to the roof
, but it is all buttoned up now. My cabinets upstairs are all red oak with the minwax walnut stain, which is why I thought yours was white ash. With the bathroom I have no choice I have to go to the new VOC Compliant finishes in the house due to allergies ( my daughter has severe ones), so not sure what I am going to do.
Will post pics as soon as I get it done. Still need to make all the doors though.
You do nice work by the way.
Tue Mar 12, 2013 11:24 am
Wow ...everything looks great ...and the Farmall towel on the oven door handle gives it the finishing touch!! PERFECT!
Sat Mar 16, 2013 11:59 pm
Nice work Jason!
Have you ever tried using concealed type cabinet door hinges vs. the face frame surface mount style? I switched over to the concealed style in my shop back in '05 and have never looked back. They have numerous benefits.