Perfect weather and an impressive group of soldiers and equipment. Do believe the CSA outnumbered the Yankees by at least double. Very interesting how realistic it all is. Of course the tents are clean, but hey can't have soiled tents in
my
fort!
Fred Zilian, a local Lincoln historian and impersonator made a superb presentation. There is a big show on July 26th to benefit Fort Adams with an orchestra and Mr. Zilian as Lincoln.
Also had a nice visit with my friend the hawk, he/she is very personable and posed for the camera. This hawk has no fear of people, just goes about his hunting from a comfortable granite perch. This time I had my good camera.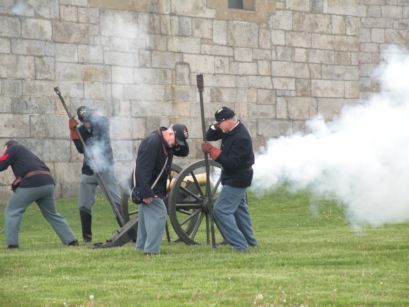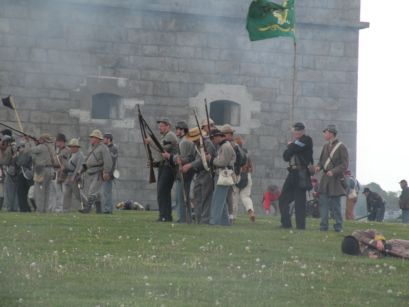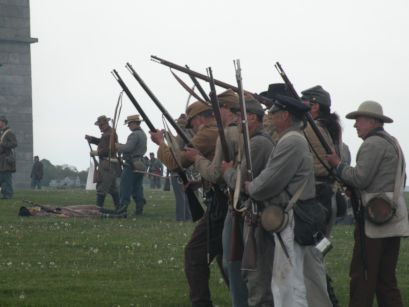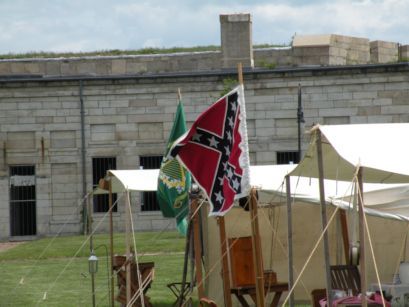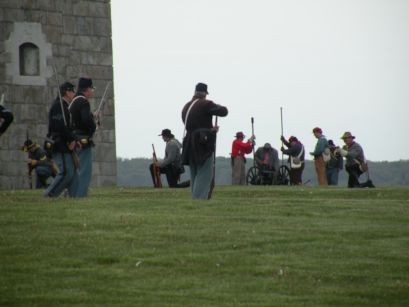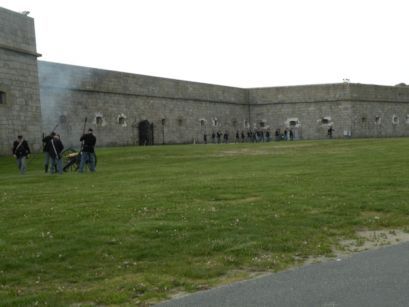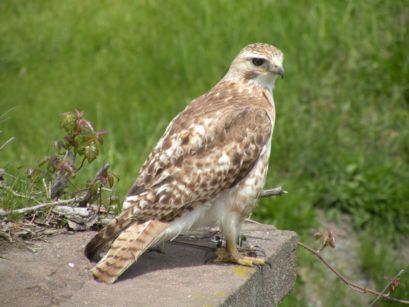 Edited to add Ft Adams Trust link.
http://www.fortadams.org/