josys36 wrote:Well I have the radio back and have to get the cabinet done for install. As soon as I have everything in I will update on what it actually sounds like. From what I understand they had to replace about 30 capacitors. I think the job was much bigger then the guy thought it would.
Replacing all the capacitors is a big (and expensive) job in itself, but it needed to be done. The performance of anything with those old caps slowly degrades over time, and you never know how good the old equipment is until they have been replaced.
This is how I learned about them:
I was going to electronics school when I started restoring old radios and TVs. Took a 'farm' radio from the 1930s to show one of the older teachers, and thought he was trying to discourage me when he said I would have to replace all the capacitors.
It turned out to be true, because old paper caps are notorious for shorting out. Even when they aren't shorted, their capacitance has usually drifted so far that the circuit doesn't work very well.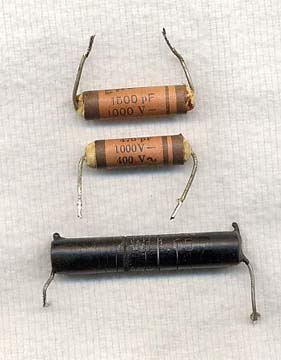 The replacement "orange drop" caps were so expensive I almost couldn't afford them, but the results were really great. That radio had been broken and in a closet since the 1950s and I gave it to my grandma for her 75th birthday.
I had it so long she had forgotten all about it, and her reaction is a great memory for me.