Sat Dec 29, 2012 10:28 pm
More of a thought. Central Missouri is still in the drought to sever drought range. Last years garden - poor - almost a waste of effort.

Thinking drought will persist through 2013. Planning on cutting back garden space to just the few vegetables to save on the water bill.
Sun Dec 30, 2012 7:02 am
We're doing drip irrigation now. During periods of no rain at night we turn on for four hours than check moisture content. I don't have the figures in front of me for water usage but I think its 10 gallons an hour per acre for corn. We're using ½" PVC "trunk lines" most people use 5/8-3/4"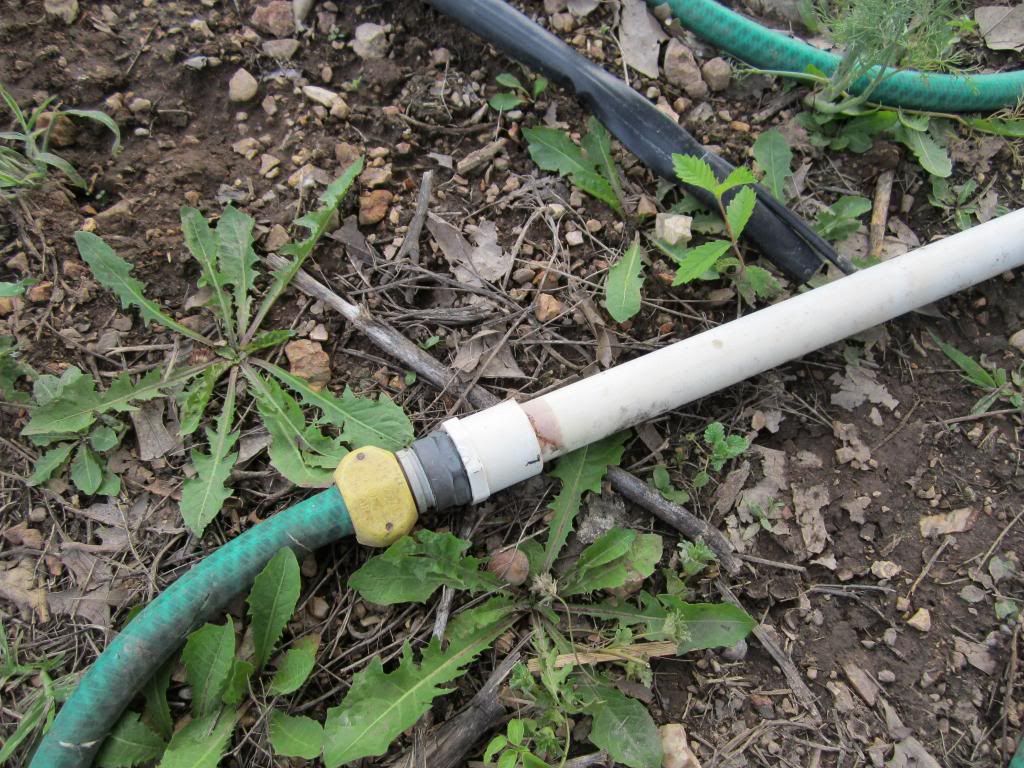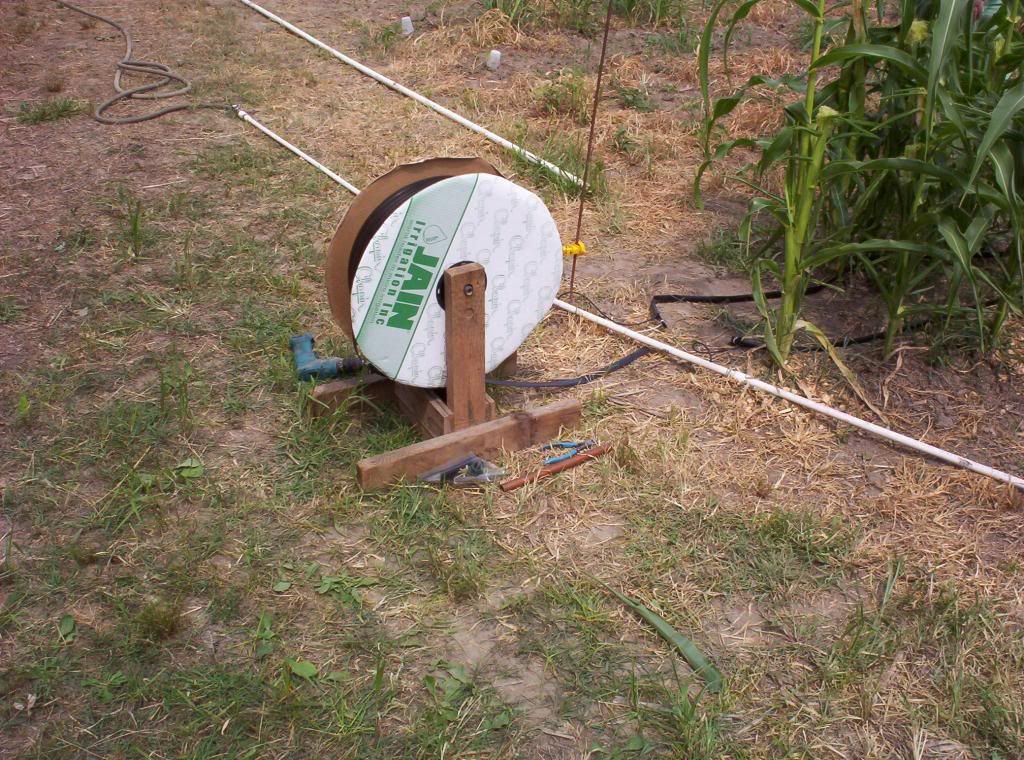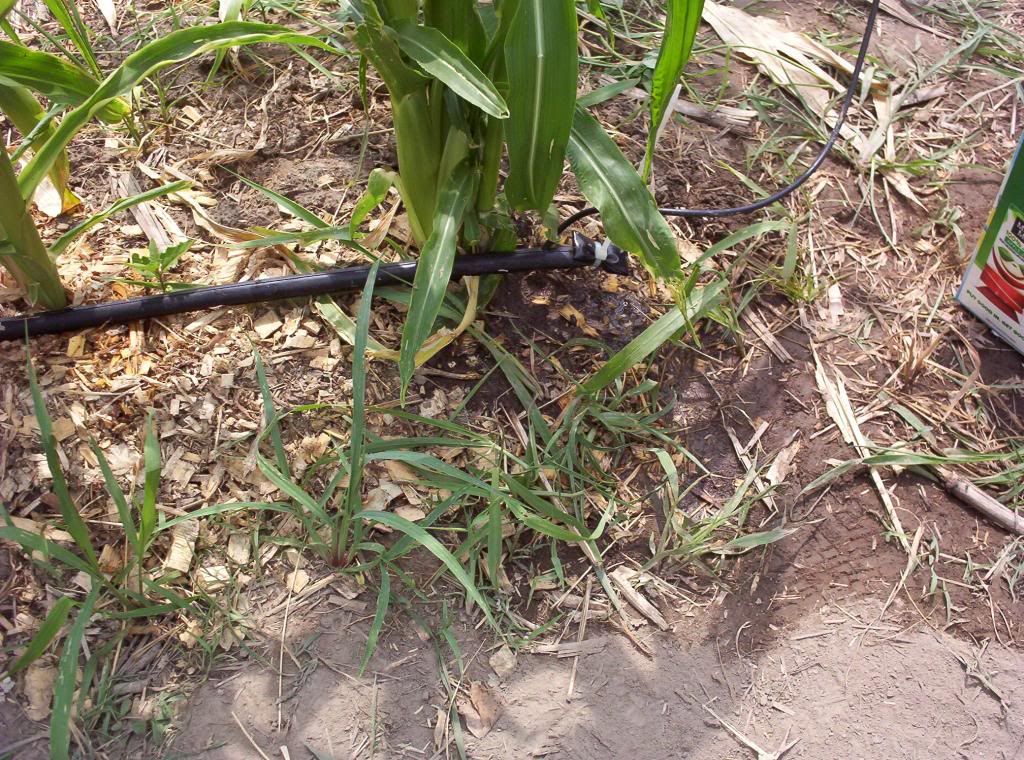 Sun Dec 30, 2012 11:06 am
Even though it was extremely dry last year, I had one of my best gardens in several years. I was lucky that i got my garden out early and most of it was ready to harvest before it got dry enough to be a problem, but did have to water pretty heavy to get the last of it matured. I have an advantage that i am on a private well, so I do not get a monthly water bill, but I do hate pushing my well that hard, because you have no way of knowing what the water level is doing down there. I have tried the drip systems, and soaker hoses, but due to the amount of calcium in our water, neither one of them lasts more than one or two seasons. The openings are to badly plugged to use. Depending on how large an area I am watering, I either use an osculating sprinkler (one with the turbine to prevent the pause at each end of the swing), or a sprinkler hose. the sprinkler hose will last about 3 years before it becomes too badly plugged to use. another thing that helps is I invested in a timer that connects to my faucet and I can set it to run a while, pause, then run again, so I can do my watering late at night and early morning when there is no wind and it has time to soak in before the sun starts evaporating it.
Mon Dec 31, 2012 10:00 am
I'm cutting my garden by 2/3 this year. However the new seed catalogs are arriving and that brightens up a gloomy day.
Wed Jan 02, 2013 4:02 pm
2013 here will see greatly expanded gardens for us!---last year was dry,--BUT yield and quality was excellent, on most stuff.---Our local mission needs more veggies donated, so we will have a go at it since we always over plant anyway.
hope everyone has a great new year/garden season!!! thanks; sonny
Wed Jan 02, 2013 4:10 pm
In west central MO, we're under that same severe drought conditions. But I was able to get all my garden out by mid-July, so it turned out to be one of the best garden seasons in a while. Will plan to do the same amount and plant early again if temperatures permit. Last year, I planted green beans and sweet corn on April 1st.
Wed Feb 20, 2013 11:48 pm
We are in Missouri also. Josh and I have expanded our garden every year. This past year was the best year we have had. I'm looking forward to this year so much. We have installed more rain barrels on our house and plan to add a couple more to collect spring rain in case of a bad drought this year. We are putting a carry all on my cub and putting a 55 gallon barrel so we can water our fruit trees and garden a lot easier.
plan is to plant early and work hard to cover the new plants from freeze. Last year we planted everything either on or right after st pats day. Coming up soon
Thu Feb 21, 2013 5:28 pm
Spring is here - well maybe shortly. Minnows are up in the stream, robins on the lawn. Seed potatoes and onions are in the grocery store along with racks of vegetable and flower seeds. Noticed the packet price of vegetable seeds has gone up again.

My current problem is that winter weeds have taken over several of my garden plots. Haven't seen this before. Gonna take Roundup to the weeds as soon as it dries up. Also noticed the same winter weeds in lawn areas where the grass died off during the past summers drought. Looks like we will need to kill off the weeds and then reseed the lawn.
Thu Feb 21, 2013 5:45 pm
For several years I have done the reverse of raised beds; that is lay off deep rows and plant in the bottom to find moisture.
As you cultivate, soil covers the roots, keeping them deep and moist.
Thu Feb 21, 2013 6:20 pm
Wow we are lucky in that we haven't had a bad drought since the late 50's. We did well last year. I don't remember ever having a bad year. We have had a garden since we moved in in 1959. The many truck loads of horse droppings and bedding along with 80 to 100 bags of leaves as well as using the grass clippings from 5 houses help keep what ever moisture there is in the soil where you need it in our 30x50 city garden.