Yea, you've pulled the shifter out, and re-installed it but didn't drop it into the correct location in the gear box. Basically, the shifter ball is not between the shifter forks. If you take the top off the transmission again, you will see two U shaped channels, facing each other so the U openings can line up. That is where the shifter ball goes when you reinstall it. You can slide them while the cover is open, they slide forward and rearward. Those are the actual shifting forks, so when you move the shifter, the ball slides the forks foward and reverse, thus pushing the correct gears into place down in the transmission.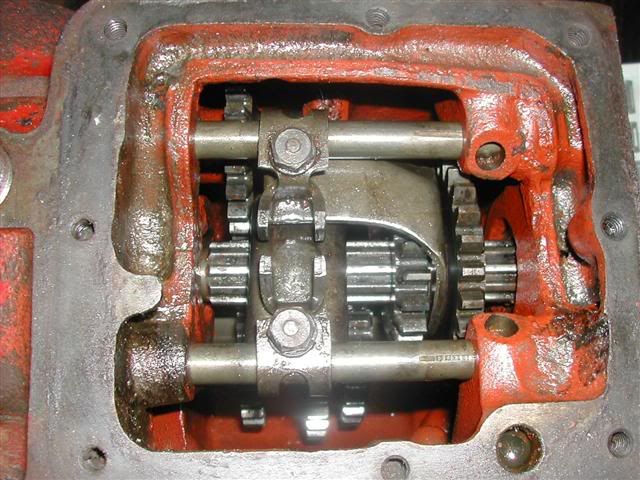 Oh, and why the shifter got all loose.... the cup probably broke off of the shift lever. I'm sure when you took it all apart, the shift lever just wanted to fall out of the cover. Common problem, especially with a 3-yr old playing on it (probaly trying to stand on it). If you take it apart you'll see where the cup was tack welded to the shift lever. There's a locating pin that sets the alignment. It's all pretty obvious when you've got it apart. Also, the cup doesn't look straight with the lever when it's welded correctly. It's actually at an angle to the lever. A lot of folks think it's supposed to be straight, so weld them incorrectly.
this picture is from a Cub Cadet, but you can see the angle on the shifter.
Take some pics and give us a shout if you have any trouble.
Bill