Figured it out
Credit for the breakthough moment goes to welderskelter; when he said to insert the bolts back into the blind threaded holes it occured to me that the bolts might "jack" the two pieces apart.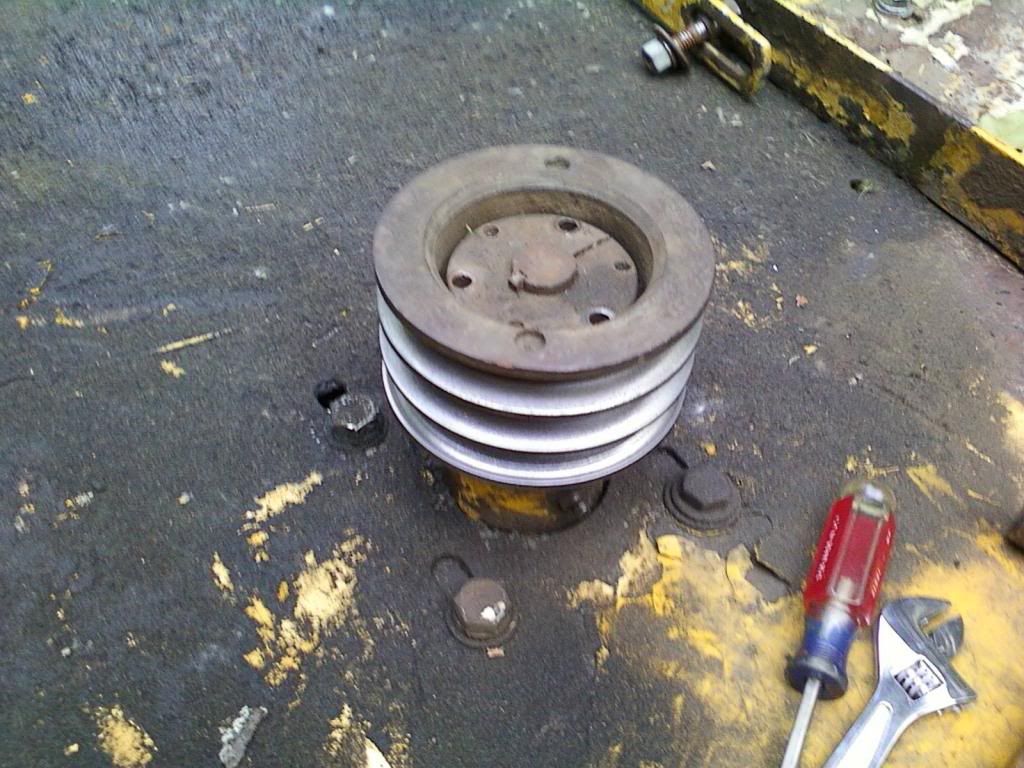 Doing so pushed the pulley off the small plate.
I was then able to remove the plate from the end of the spindle and drop the unit out the bottom of the deck.
It also looks like there is a small bolt, as mentioned by Eugene.
In other news, it appears the big jam nut was completely backed off. I might be able to retighten that, pack it with grease and re-use it without having to replace it. I will look into this in the morning.
Thanks guys!
K