I've been working on the Loboy still, but not finished...
I had an issue with the front headlight retainer with rusted and broken studs. Thought about throwing it away and getting another from Hamilton Bob, but took a stab at a repair first. I didn't take and before pics, but these are the results:
I took my Dremel and cut the broken stud from the plate flush with the risers (red arrow). Then a center punch and drilled all the way through the plate. Tapped to 10-24. Picked up a piece of all thread from Lowes and cut it into four equal pieces and JB welded it in place with jam nuts to add reinforcement and keep things tight.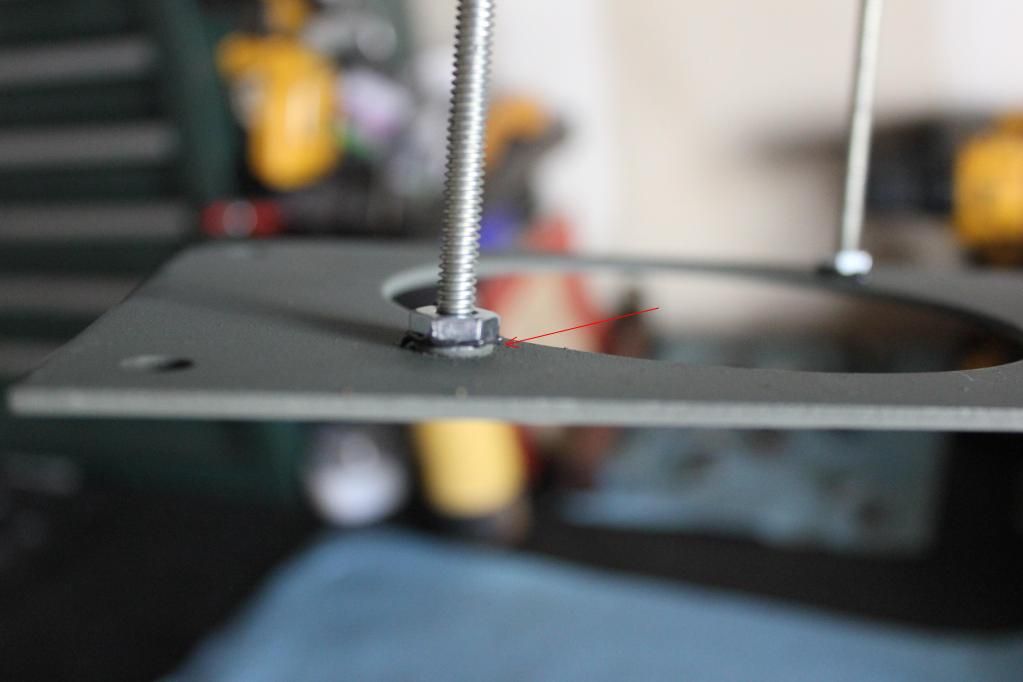 With the JB weld in the threads and a bit on the end of the all thread, I ended up with a bit protruding from the front side.
Sanded it down smooth with the front. There is a decal that covers the entire front light housing, so perfection wasn't key.
This is what I ended up with. The threads are still a bit long, but nothing a Dremel can't fix. All total, I've got about $2 in the parts and about 30 minutes of time. Picked up new wing nuts as well for the light retainers. Just waiting on my yellow paint!!