Finished up the painting and installation over the holiday break.
Here are a few pictures for your amusement/edification: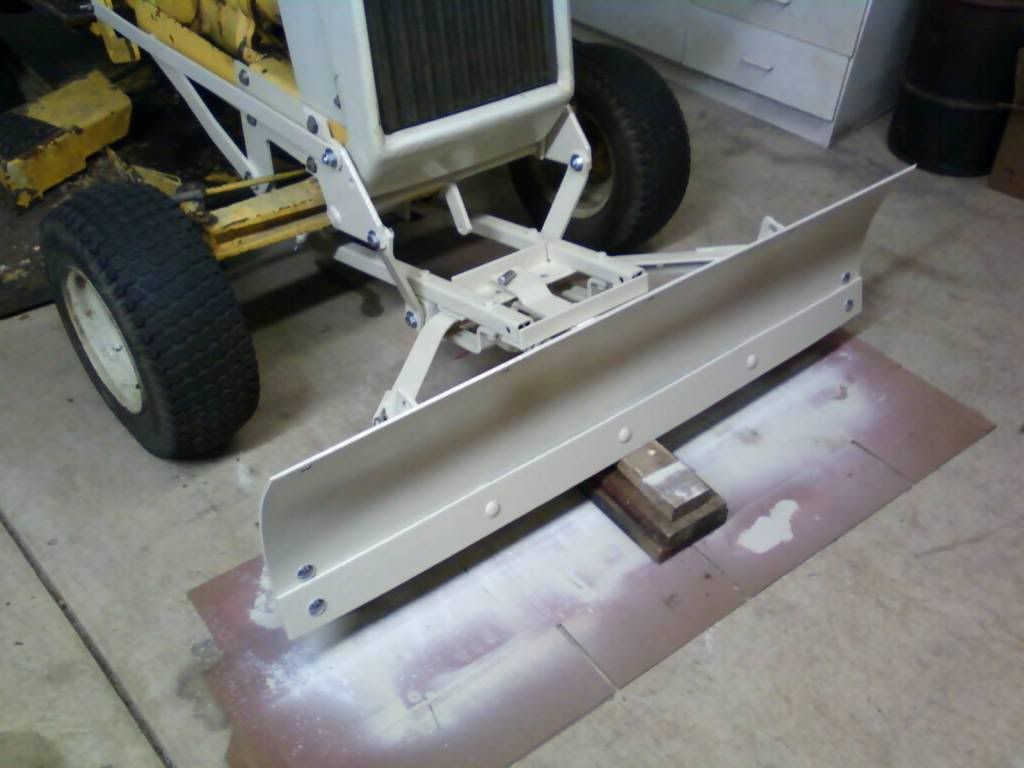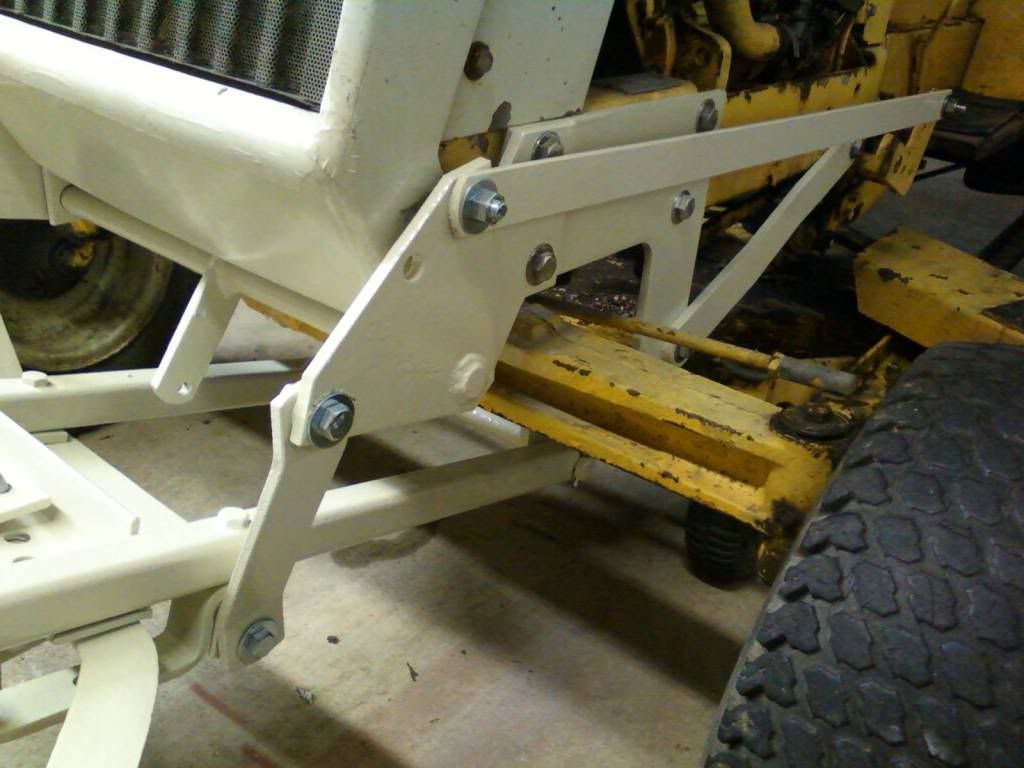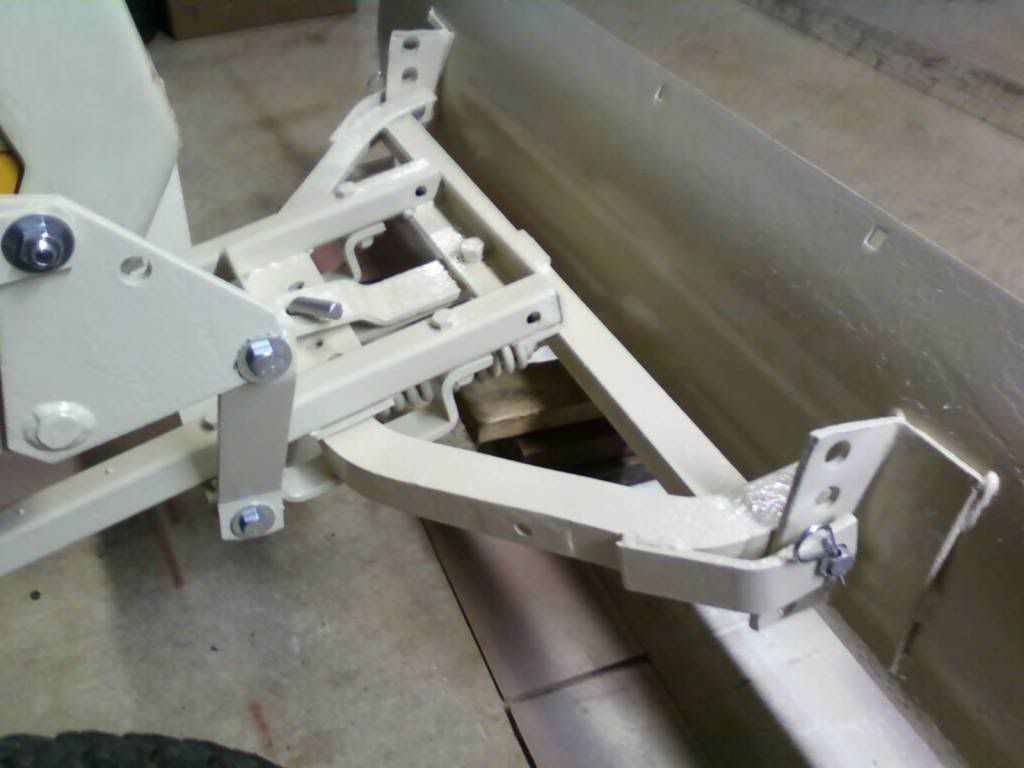 I neglected to take "before" pictures but it was the typical rusty pile of metal (perhaps a bit more rusty than usual). I make my own acid dip using 4 parts water to 1 part hydrochloric acid (muriatic acid) and let the parts soak overnight in a plastic feed trough. Once removed and rinsed off they are ready for paint.
These pieces were a combination of sprayed or brush painted, whichever was most convenient, using Valspar tractor paint. First coat coverage of the white was not very good, and it seemed like it took it a long time to dry.
Other than that - I'm glad it's done! Let it snow, let it snow, let it snow....