Tue Jan 01, 2008 11:18 am
From cheese land.... Doper sent me these of the 154 with an IH snowblower. Nice looking rig.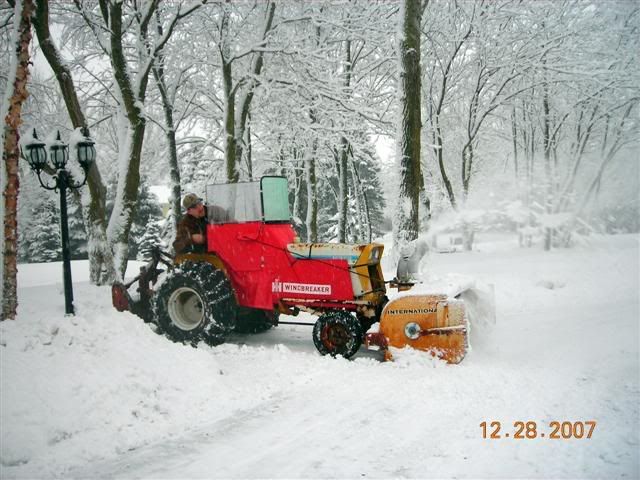 Tue Jan 01, 2008 11:23 am
Looks great, thats another good attachment to have when the going gets tough. Thats the drive shaft we seen underneath it? So its driven off the rear PTO I guess. Thats the Pto taken from the drive shaft before the tranny/clutch its 1,000rpm, its not the rear tranny pto i don't want to confuse anyone. The int154 cub is different.
Tue Jan 01, 2008 11:27 am
Brrrrrr
Tue Jan 01, 2008 11:38 am
John(videodoc) wrote:Brrrrrr
I have a complete SIMS cab and a trailer truck electric heater for my int154 but i haven't tried it yet. It has signal lites and a wiper too. I haven't had any heat in my ten years of plowing snow and i wonder what it would be like to have the creature comforts again.. But it does make me feel alive when i'm out in the cold it gets my blood flowing.
Tue Jan 01, 2008 5:15 pm
Bill, my good friend got a real sweet deal on one last year, no cab though. He had to go 1600 miles to bring it home.
The rigging to get the PTO to the blower is pretty serious.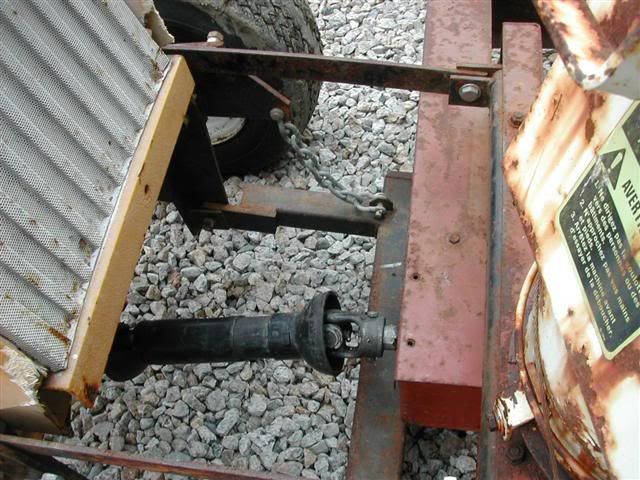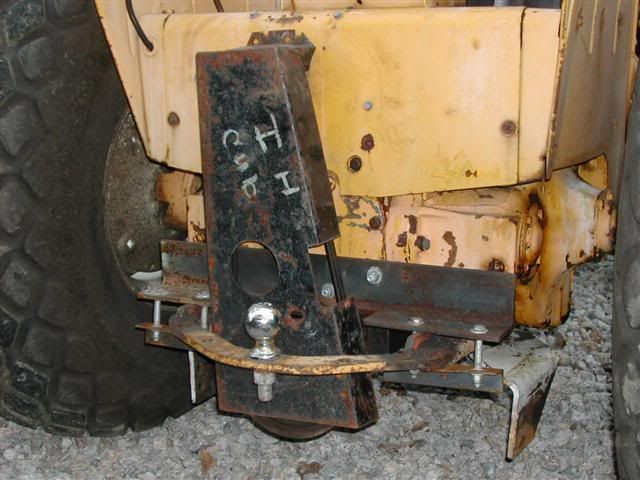 Tue Jan 01, 2008 5:28 pm
That looks nice, Larry I wonder how that one in Lewiston would be in action. I bet it would be just as nice since it is a full cab.

Dave
Tue Jan 01, 2008 5:45 pm
Sorry for wandering off-topic... Every time I see the thread title "154 with a 'blower' in Action" I immediately think of a blown/supercharged Cub doing wheelies. Just a remnant of my misspent youth I suppose.

Rick ("How fast can it go?") Dulas