Around here, the ones milking the system are referred to as " IWW" ( I WONT work)---many of them could but refuse to!--- Even they are welcome to our veggies!---BUT it's beneath their standards, I guess!
Today a gas station employee came out and got a couple cabbages, 5 gallon bucket of onions, and 250 pounds of taters, also about a half bucket of good maters!---He was glad to get the veggies!
Some folks would probably try to grow food, but as John stated,---dont have decent growing area to do it on!---We have been blessed with excellent land to garden here!
according to all organizations we contacted say they take only from certified growers, and really only want money!---The only group here that takes produce is the Mission and they have a kitchen to cook and feed the homeless so the can use most stuff, BUT are under GOVT. regs also as to what they can take!---I know its a crock, but rules are rules, I guess!!
The next two pics are what we took in a couple days ago!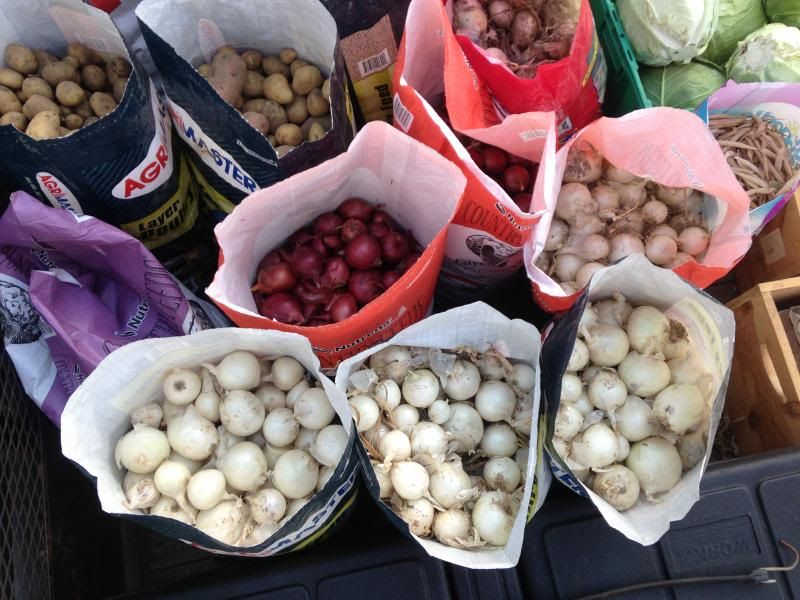 Each bag of taters and onions had 100 pounds in each bag,---the red soup beans had a 5 gallon bucket of pods ( they can only take them if the are in the pods! --NO processed stuff!) --- the cabbages were total of 13 heads at 15 pounds average each, plus some mini-heads in the sack!--- the eggs were two 30 dozen crates making a total of 60 dozen for that trip! ( we have been taking 60 dozen per month to them!----looks like that will increase greatly since the new chickens have started laying!--- getting 46 to 57 eggs per DAY now, so that wont take long to fill 60 dozen)-----also had four 8 to 10 pound food grade pumpkins in the load!