Tue Mar 19, 2013 7:48 pm
I know this is not one of your fancy brand units,---BUT its all we can afford and hope it works half way decent!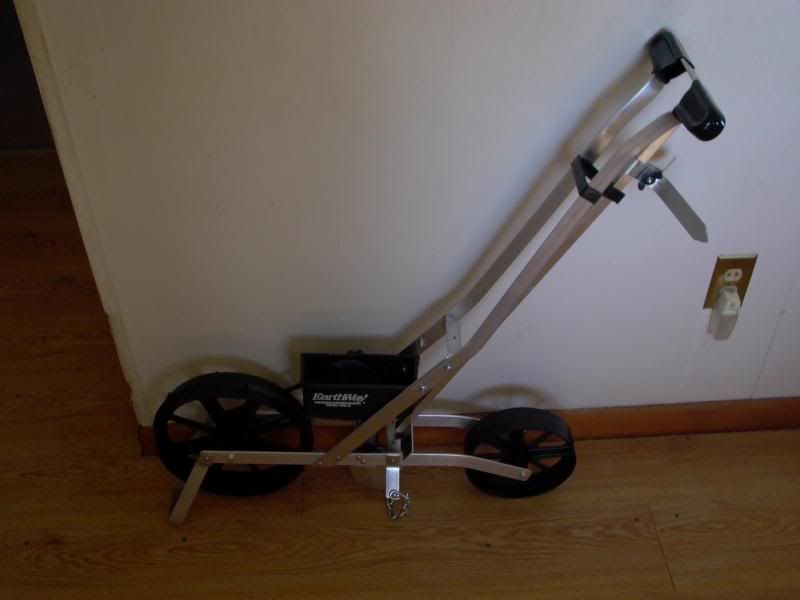 Not sure my back is going to hold up real well this year,---I gotta try to do some adapting in order to continue the gardens!! thanks; sonny
Tue Mar 19, 2013 7:54 pm
Sonny, That is very similar to the Earthway model I use for corn and beans. It should do a great job for you.
Tue Mar 19, 2013 8:10 pm
Looks just like mine. Does a good job. For spacing on some seeds you may need to tape off some holes so that seeds aren't planted too close together
Tue Mar 19, 2013 8:34 pm
Plan on purchasing An Earthway in the next few days. I have inquired about them on Tim Ezell's post on the "Rutabaga". have heard good things about them. You can also get blank seed plates and customize them for your plantng needs .
Bill
Tue Mar 19, 2013 9:08 pm
I really like mine. it wokrs great, but you will need to push down a little to keep the plate turning when seed binds in the hopper.
Tue Mar 19, 2013 9:58 pm
I really like mine. I purchased a cucumber plate from my local farm and garden store and we plant all our cucumber,squash,cantaloupe and watermelon seed with it. I also picked up a "light turnip" plate that works well also. I think you will enjoy it.
Last edited by Tezell on Wed Mar 20, 2013 4:53 pm, edited 3 times in total.
Wed Mar 20, 2013 10:30 am
You will like it. It will take some getting used to. I have one and used it until I got my cub with planter and fert. unit. In my soil, the dirt has to be "just right" By that I mean if my soil has just been tilled, it is too soft and you have to push down too hard to get the wheel to turn to drop seed, and the unit tends to bog down. If the ground is too hard, it will not open a furrow. I wound putting a 1/4" dia. rope on the front and my wife pulled it while I was on the handle. That worked good. Wife wasn't too fond of it. When I found the cub, she INSISTED I go look at it. When I came home with it, she was a happy camper. Earthway is a good unit and all kinds of plates are available for it as is a fertilizer distributer. I have that too and used to side dress with it.

Billy
Wed Mar 20, 2013 5:35 pm
Spiders like the seed drop chute and set up camp there...when mine isn't dropping seeds...I find a spider up the tube. Works good!

Billy....I don't blame the wife for INSISTING on getting a Cub.
Sat Mar 30, 2013 9:59 am
CCC, she didn't much like it when I gee and hawed her. She told me right quick that she spoke pretty good English and did know the terms right and left. She really didn't like it when I slapped her with the plow lines, and told her to 'get up there'. :=)