My Hampshire Gilt had pigs for the first time last night , 9 the best I can tell, all are doing well
The Father is a Spotted Poland China .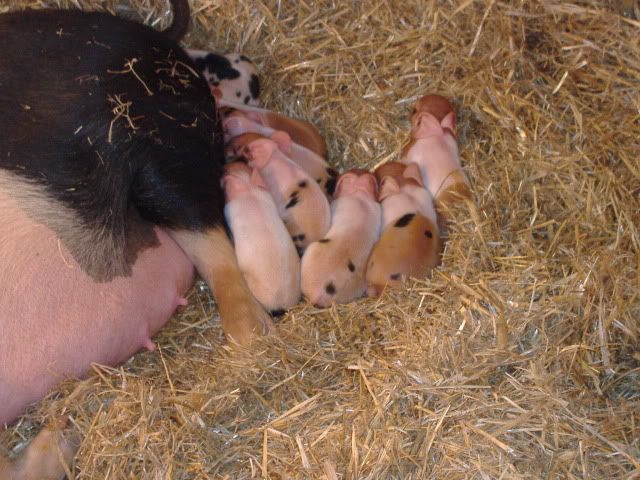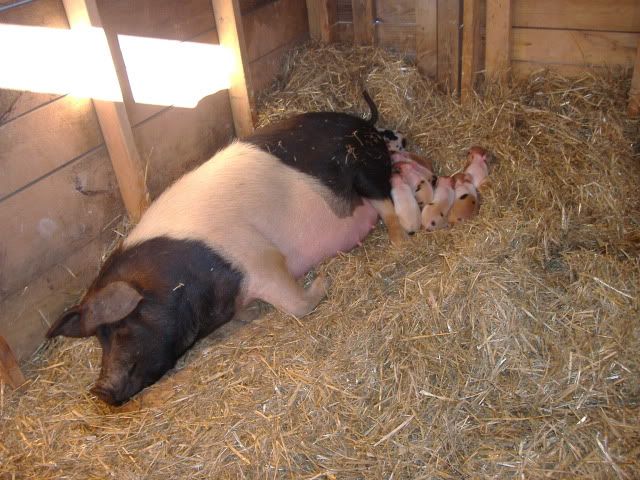 I had a gilt Duroc that did not fair as well night before last, she lost all but one of her pigs. I hope to take her pig and place it with the Hampshire's. Any thoughts will be appreciated.
Boss