Family bought my current plow pig new back in 97. The frame had broken and the holes for the deck had egged out causing it to no longer cut even. It had always been used as the snow plow in the winter. After it would no longer cut level and a new Ferris zero turn replaced it she sat around for 8 years unused. It started having running issues when it was retired. I thought it was the fuel pump going out.
A year ago I decided to get the ole girl back up and running. Tires were rotted out along with everything rubber. We had always run Mobil1 in the Kohler motor and it did not take much to get her back up and running. Replaced the fuel system, Cleaned the carb, and cleaned out the tank. Along with new filters, oil and a plug. Removed the transmission and put new fluid in it. Ironically it was Cub Cadet commercial semi synthetic hydro oil. Reattached the plow and added a new headlight. Plowed well last year the few times it was needed. I used it to haul a bunch of dirt this spring with the cart. This is when I realized I wanted a little better tractor for tractor duties.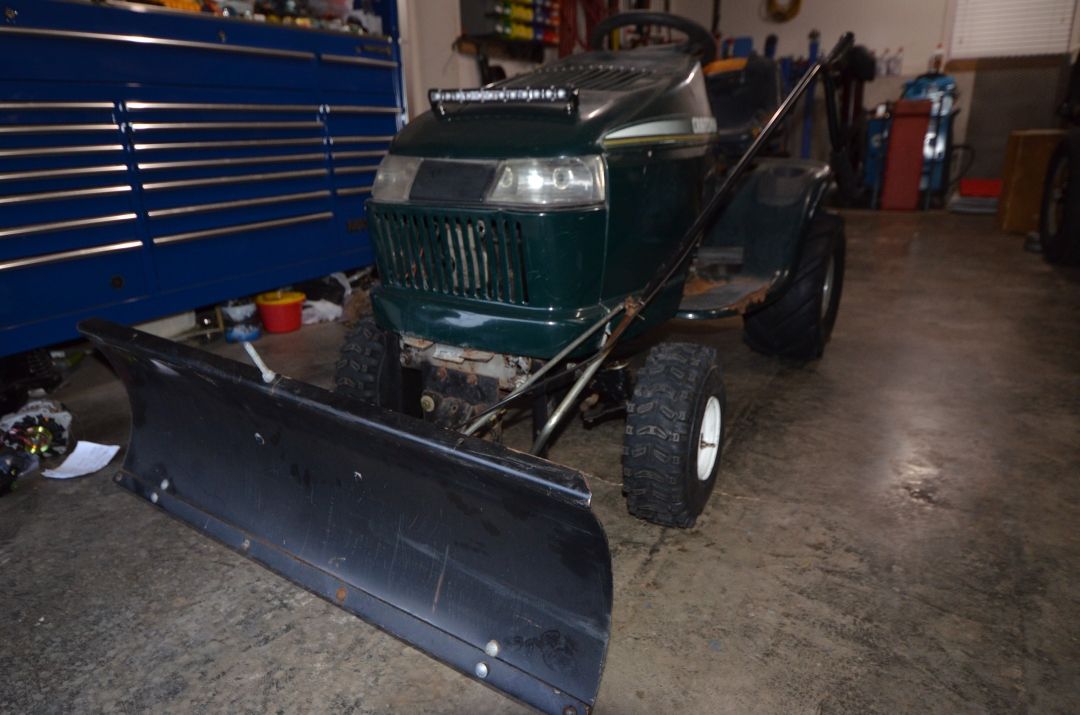 Which brings us to today.
Went and picked up a 127 with no motor. Came with a few attachments. Came with an original tiller and a plow.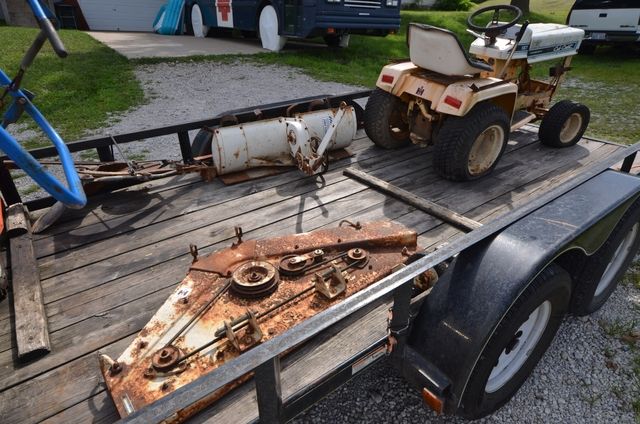 She had been left for dead for quite a while. All the buttons and knobs are stuck, seat was growing new cushion, and the tires are gone. My wife and father were not impressed I drug this home let alone gave any money for it. One of my girls and one of my boys like it though. I have some big plans for it but I am not ready to start on it as I have other projects that need finished first. I will be putting some new rubber on her so I can move it around easier. Then she will be sitting for a while, covered and out of the weather.
One thing I did notice is there is play in the steering. It is likely covered somewhere on this forum but I have not looked into it or torn the tractor apart yet.
The upper part of this arm moves before the bottom part for the wheel and crossover can catch up.
Once I get the time to get going on this project I am sure I will be around a lot more and updating this thread with the plans and the build. I will let out, if you are a purist, you will be disappointed as it will be noisy and smell funny.
Later