Tue Nov 12, 2013 12:42 pm
I found this on another web site, And it said it was the First Cub ever made ?? Does anyone know how true this is ?? Or does anyone know what it is for sure ??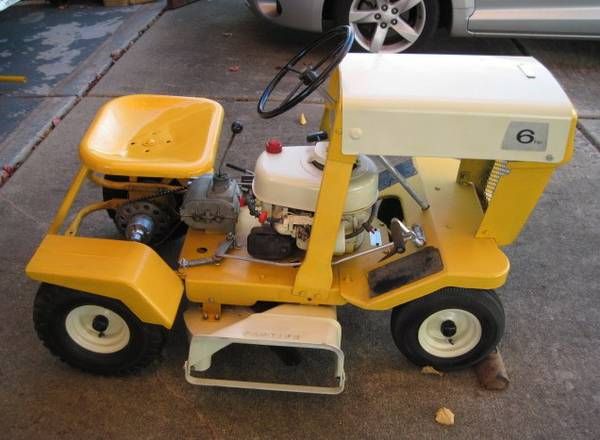 Tue Nov 12, 2013 1:22 pm
I don't know what it is, but it isn't the first Cub ever made. The first Cub made looks like the red ones we all know.
Tue Nov 12, 2013 2:13 pm
Here's a little information on the real first Cub Cadet ever made.
http://www.farmcollector.com/collection ... z2kSQtcLGn
Tue Nov 12, 2013 3:30 pm
I didn't think it was a Cub Cadet, but I wasn't sure, So I thought I better ask the Expert's on here, I have never seen anything like it.
But I knew it didn't look as old as Barnyard so I was thinking he would know more about it than anyone on here, LOL
Tue Nov 12, 2013 7:04 pm
You can see from the link Don posted that the 'Cubette' had a Cub tranny.... whatever that one is, doubt there is real IH heritage.
Tue Nov 12, 2013 8:03 pm
Found it, knew I had seen them before just took me a while to remember.
Rodney
You do not have the required permissions to view the files attached to this post.