Wed Aug 17, 2011 8:12 pm
This is a pic of the M on the trailer when I brought it home in January 2011.
Fri Aug 19, 2011 10:50 am
Nice straight lookin' tractor! Any recent pics to go with it? It's a good feeling to get it loaded up and headed home. Back in '08 I had mine hauled home on a roll back, since it wasn't running.
At least I know I'm not the only one running narrow rims to fit my trailer...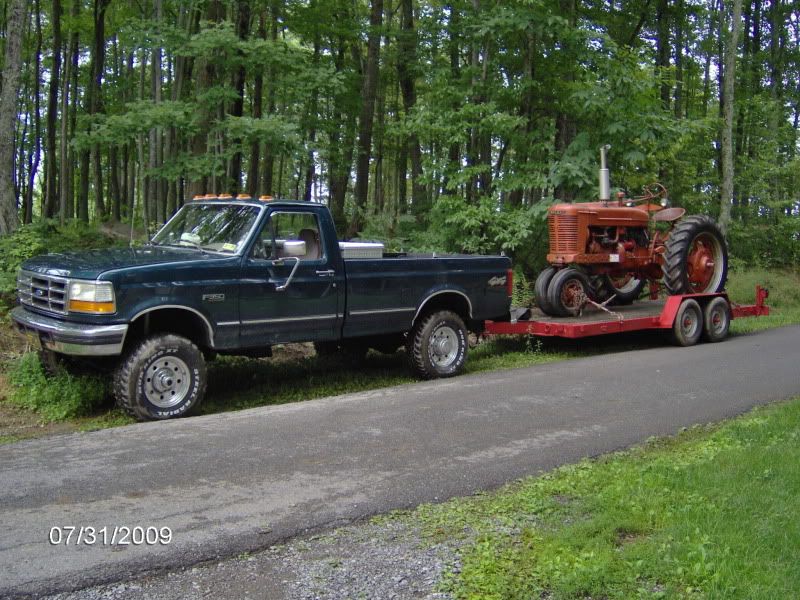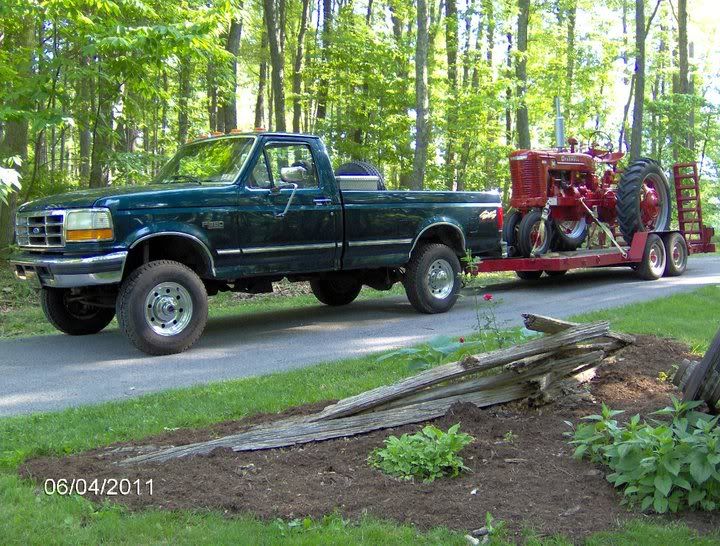 Fri Aug 19, 2011 12:10 pm
Nice looking tractor!
Also, it's amazing how much different your truck looks with the different tires on it. I had to look at the pictures twice to make sure it was the same truck.
I like the Ford truck also!
Very nice job on your M.
Fri Aug 19, 2011 9:18 pm
I haven't changed the looks of it YET, however it is scheduled soon to get another engine installed and different rear tires on it, then painting etc.
I am anxious to get it running the current engine has issues in the timing gear and will be replaced with a used one that I bought in Wisconsin.
More pics will be posted as work progresses. You have a fine looking M.
Berlin
Mon Aug 22, 2011 11:44 am
Sounds like you've got alot o' work lined up for your "M"!

Yep, same truck, '97 F350 XLT SRW 4WD 7.5 gas, 112K miles. I put those 265 85R 16's on it several years ago and hated them, too noisy...hard to believe but the extra 1/2" in height made my already high gear ratio even higher. Last summer I went back to the LT235 85's...like gettin' my ol' truck back!