Tue Mar 16, 2010 12:32 pm
Anyone here have a loader on thier M or H? I am in the middle of installing one on my M and I lost the directions and notes on how to install it. I basically need a picture of how the cylinders and lever is plumbed to the ports on the left or starter side of the tractor. I have had a fun time actually installing the loader so far when I got enough spare time. Its a one way hydraulic loader with manual trip manure bucket, i think its a new idea loader.
thanks
john
Wed Mar 17, 2010 3:54 pm
Can't say that I've actually done it or seen it done, but from what I know about the lift-all is both the front right and left ports operate at the same time. The left rear port is the delayed lift for operating the rear gang cultivators. Your loader cylinders would have to be piped to the front ports and the return would have to return back to the pump through a close coupled tee just below the lift-all fill cap.
Hopefully this information will help some...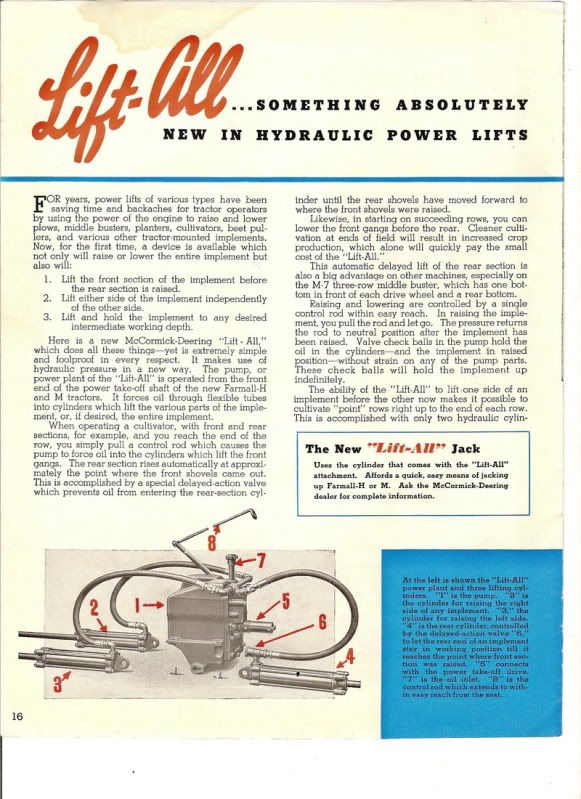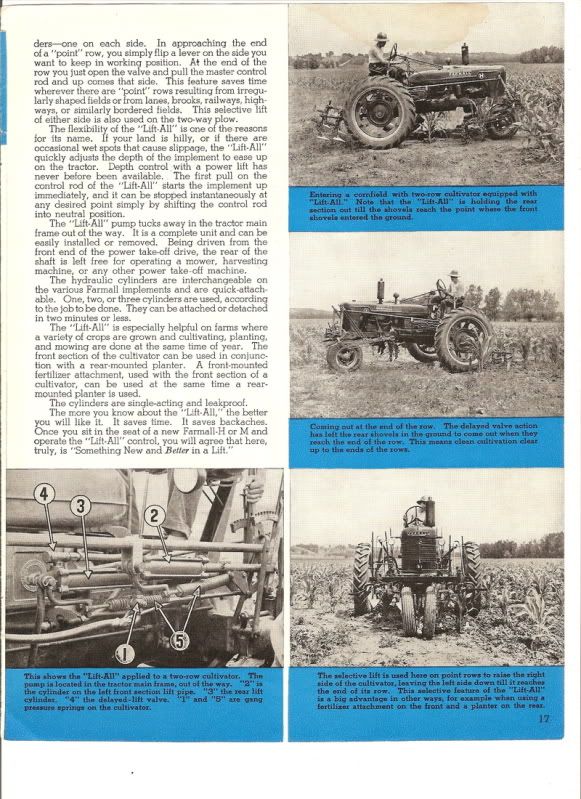 Wed Mar 17, 2010 9:22 pm
if it is a model 30 or 31, or similar this should cover it. I do not think you need the return lines shown on an M, only an H. If they are on loader though, the top of cylinders are probably full of oil.
http://home.centurytel.net/ejpuckett/Ma ... %20loader/
Mon Apr 19, 2010 7:19 pm
thanks guys,
i think i figured it out from looking at the pictures and should have it working in a few weeks. i need to learn how post pictures after being a member of this site for six years.
john