Rudi wrote:Denny:
I am really curious about the Post Hole Digger. It looks very much like the one I got from Bill last year, right down to the frame and the brackets to mount to the finals. The head seems different but we have seen a few others similar to this one as well. Possible to post more detailed pics of the Digger as well as any makers identification etc.?
Here's some pics, Rudi. Got it hanging from the shop crane, don't know where else to put it!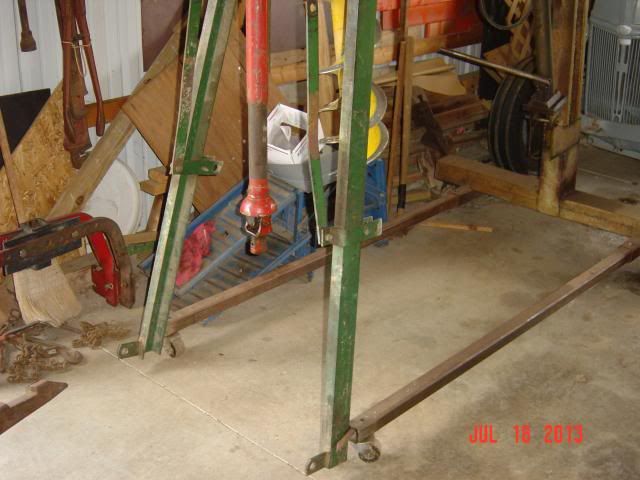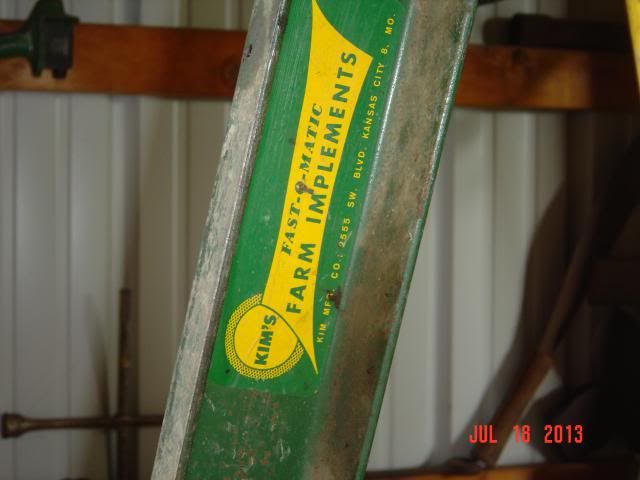 Super A wrote:Denny if you don't mind, when you take more photos could you get a good clear shot of the decals on the back? Mine are non-existent. I think I know where they go but I'd like to have another unit to go by.

Al
Here's your pic, Al.