Fri Jan 25, 2008 8:02 pm
I guess I paid a little much but here it is
http://cgi.ebay.com/ws/eBayISAPI.dll?Vi ... :IT&ih=001
will take some pics tomorrow if time allows
David
Fri Jan 25, 2008 10:57 pm
Gosh, David, that am one puuuuuuuuuuuuuuuuurty tractor!
Sat Jan 26, 2008 3:48 am
Nicely Done
Sat Jan 26, 2008 8:00 am
Nice! I didn't think you had to go that far North for a "Baccy Tractor".
Best,
Mike
Sat Jan 26, 2008 9:34 am
Nice looking tractor, it is a little out of my price range. But then again what are you going to buy for $0. Hard to find another one that nice with it's original work clothes on. I hope you have fun with it I know I would!!
Sat Jan 26, 2008 11:24 am
If it works as good as it looks you done good.
Grump
Sat Jan 26, 2008 12:24 pm
David if you are happy with what you paid that's all that matters.i went to an auction last fall and the first bid was $5,000.00 for a 140 and that was the only bid but the man that bought it was happy that's all that matters.
Jim.
Sat Jan 26, 2008 5:45 pm
David,

Not to sure you paid too much for one that nice. You know what they are, and what they bring in our neck of the woods (baccy country). My BIL sold a one-owner with cultivators, planters, and bush hog for $5500, and it didn't look as nice as that one (although it was in great shape).

You ain't hurt yourself none there...
Sat Jan 26, 2008 8:11 pm
Dave, that's a great looking tractor. I know you are going to enjoy it.
Sun Jan 27, 2008 6:46 pm
here are a couple of pics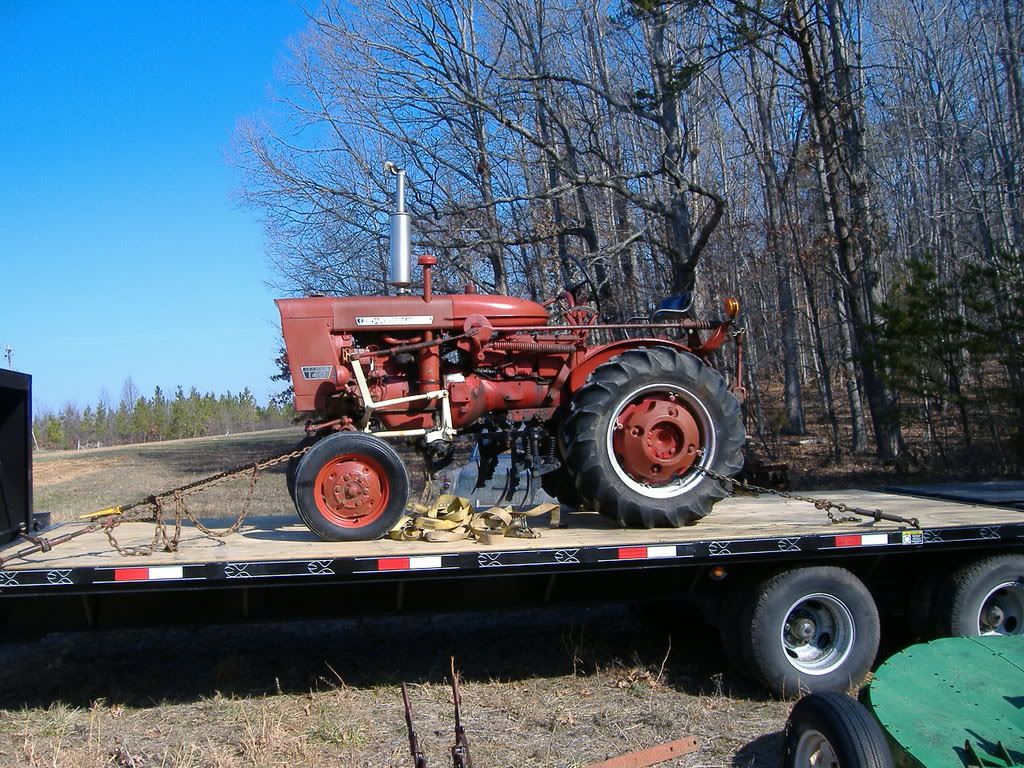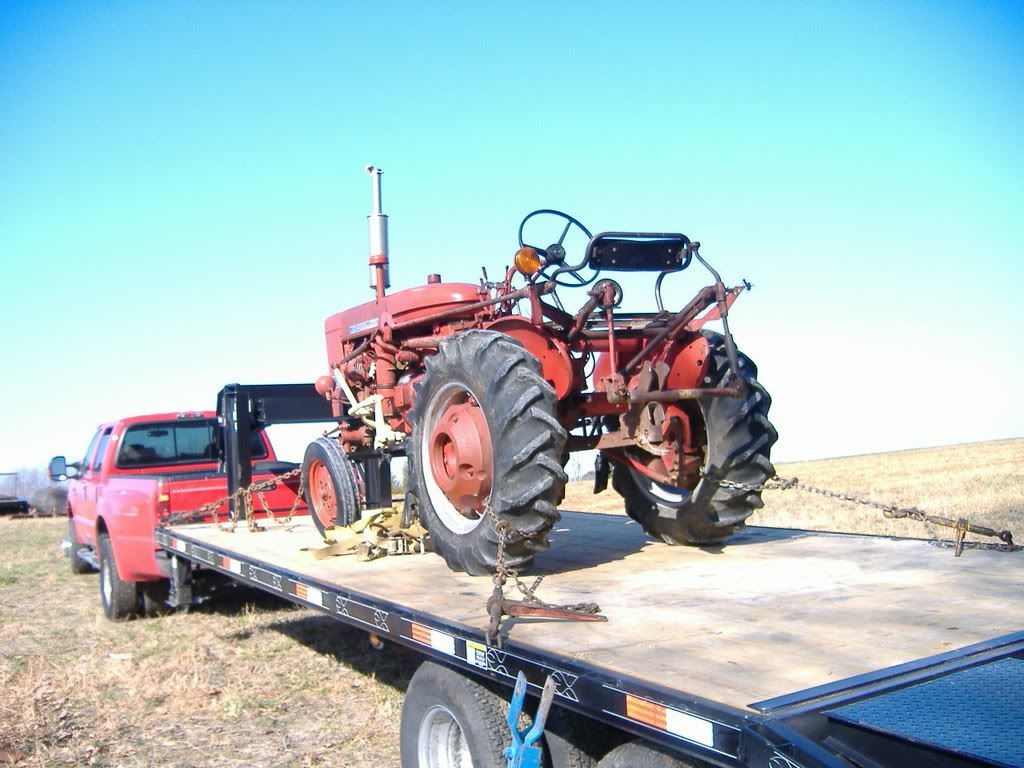 It has come to roost now
David
Sun Jan 27, 2008 7:33 pm
That is in great shape
Sun Jan 27, 2008 10:47 pm
good clean tractors,just bring more money,in the long run, in most cases its cheaper than a rough one you have to go all through to look good,, just my two cents