The IH carb on my 1942 Farmall AV has this fitting on the inlet: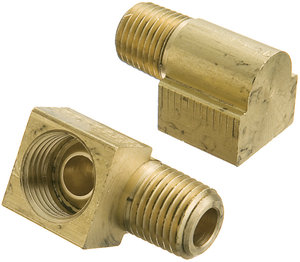 The inlet to this fitting is 1/8 pipe thread (straight, not tapered) with a built-in ferrule. A 5/16" brake line with 1/2" fittings that we usually use for a Cub is too big for it. It appears from the built-in ferrule that this fitting is for a flared pipe end.
Is this the correct fitting? If not, what is?
Would appreciate any help from members with the knowledge of what's supposed to go in there. Thank you.