Moderator: Team Cub
Forum rules
All photos must be your personal photos (no copyrighted material).

FarmallCub.Com forum upload attachment requirements:
Maximum attached file size: 512kb
Maximum dimension: Unlimited (as long as the file is less than 512kb)

Preferred photo attachments are via direct upload in post, and/or the CubFest Photo Server.

Commercial Photo hosting services will work, however, if the image links become broken due to discontinued service or deletion of the images, the posting will be marked for removal.
yaume

10+ Years

Posts: 123
Joined: Wed Jan 19, 2005 7:19 am
Location: rohan, morbihan, brittany, france
hello,
here is my Cub at the annual horse manure course.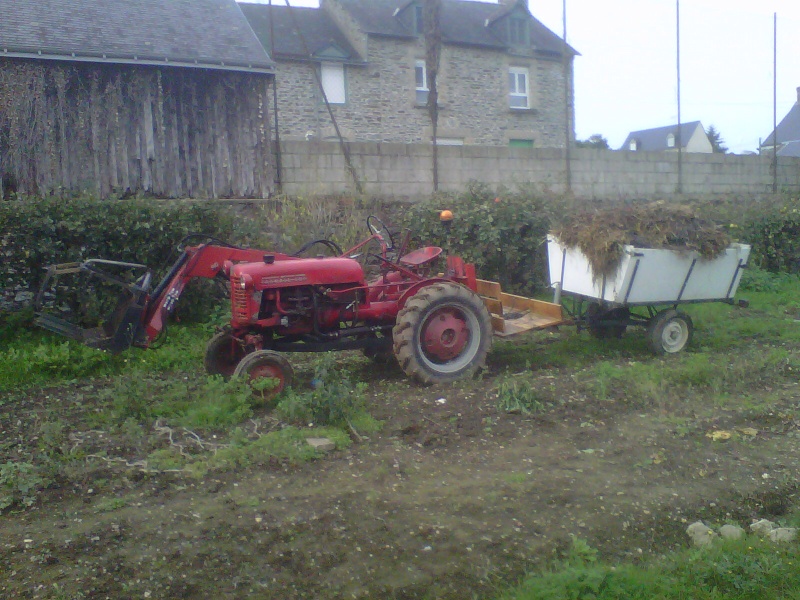 what makes my cub very rare is that it's the only one I've ever owned.
---
Bob McCarty

Team Cub

Posts: 8682
Joined: Tue May 25, 2004 8:02 pm
Zip Code: 80501
Tractors Owned: Cubs, MH Pony, Shaw, Allis G, 1934 Silver King, JD LA and LI, Gibson D, David Bradley Tri-Trac
Circle of Safety: Y
Location: CO, Longmont
Yaume, Do you know if IH ever sold the 100 manure spreader in France?

Bob
"We don't need to think more,
we need to think differently."
-Albert Einstein
---
Bob Perry

Cub Pro

Posts: 1866
Joined: Sun Feb 22, 2009 3:30 pm
Zip Code: 02748
Tractors Owned: :

1949 Farmall Cub / FH

1951 Farmall Cub / IH mower

1964 International Cub Lo-Boy / Woods 59 mower

1967 International Cub / FH

1946 Farmall H

1949 Farmall H

a doodle bug

More than a dozen Cub Cadets running plus a few in the bone-yard

.
Location: Dartmouth, Massachusetts
yaume wrote:hello,

here is my Cub at the annual horse manure course.


Can I ask what is a "horse manure course"?
REMEMBER: Keep it correct or you may face the
---
IHfarmer

5+ Years

Posts: 79
Joined: Mon Jan 10, 2011 7:01 pm
Zip Code: 12578
Tractors Owned: 1948 Cub w/FH
1948 Cub w/ International 1000 loader
1946 BN
1953 Super C w/FH
1968 John Deere 55 combine
1983 International 1440
Circle of Safety: Y
Location: Salt Point N.Y.
I like the grapple on the front of the loader, could come in hand with a brush pile.
---
---
Return to "Farmall Cubs Photos"
Who is online
Users browsing this forum: No registered users and 1 guest