Hey guys, came home on Wednesday to find this..
Had just taken all the tractors out for a little run time. Left the front door open..All my anchor points are still in the ground, it ripped the cables from the anchor points to the structure,,Andrews AFB reported 70Mph gusts..If the front door was shut and secured ?? who knows...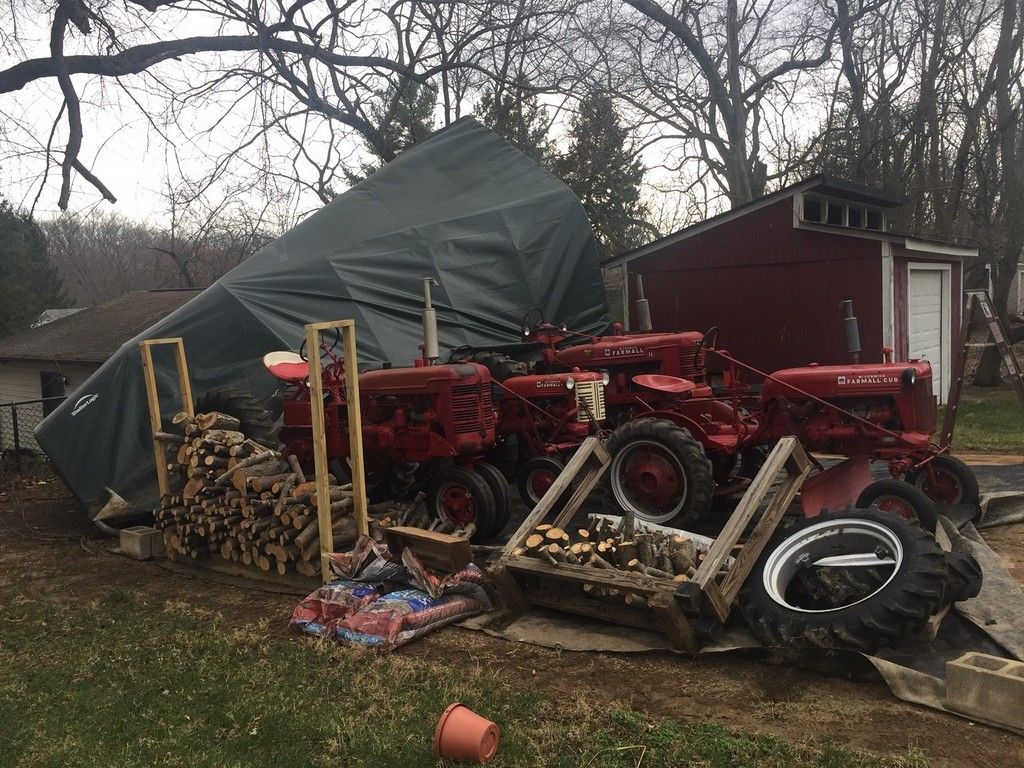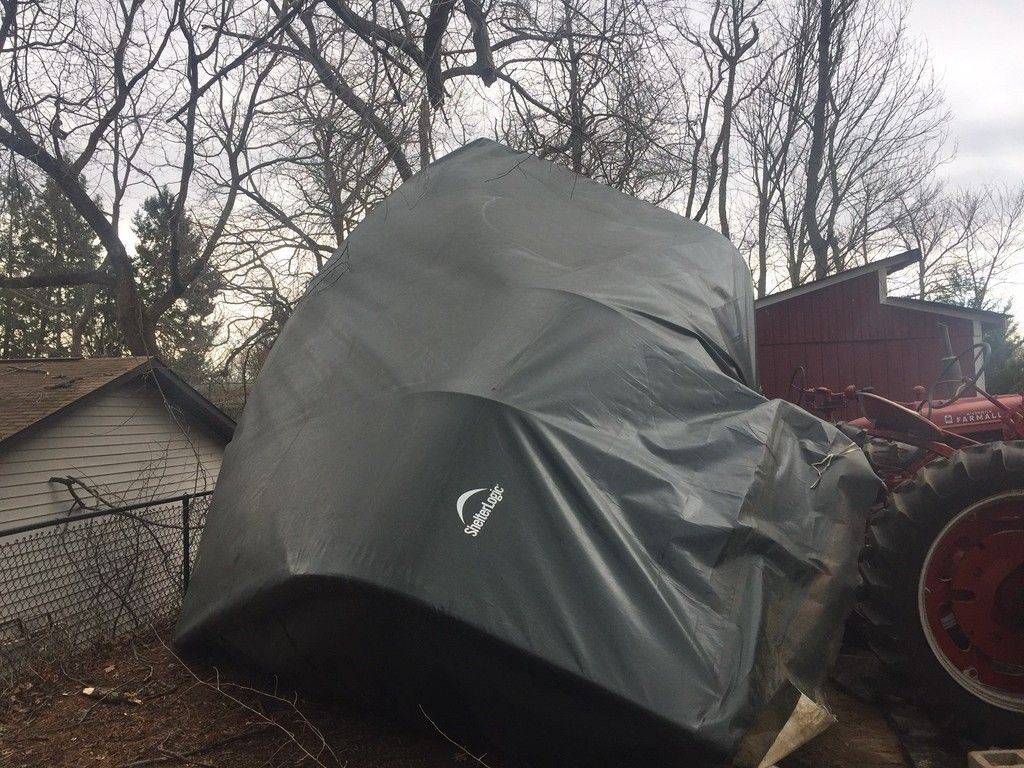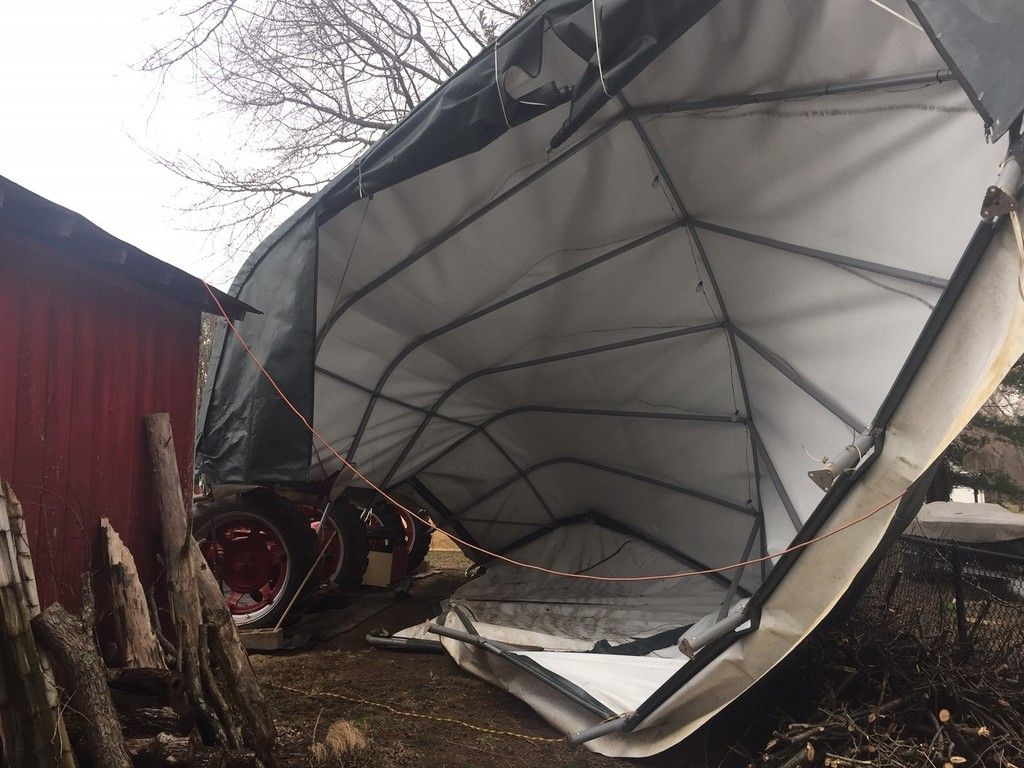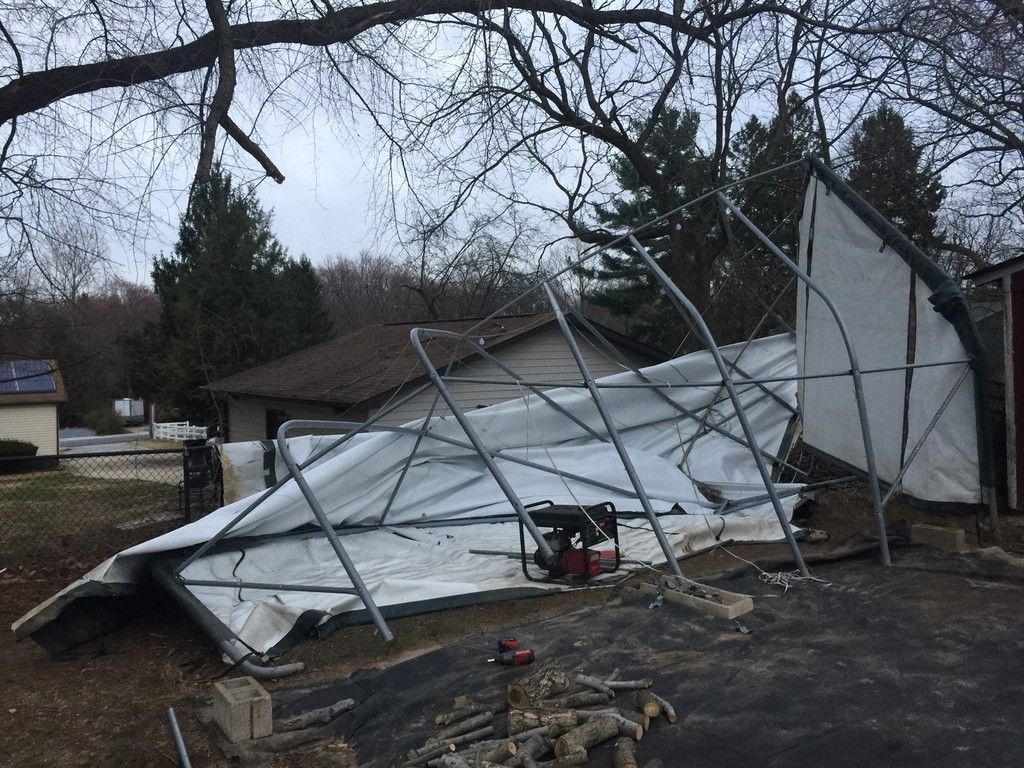 before the storm....