Sat May 03, 2014 6:01 pm
I picked up a Mott D9 mower this week. The mower was totally disassembled and primed. I have been able to ID and figure out most of the parts on the pallet. There are a few that I just cant figure out.
Wally
#1
#2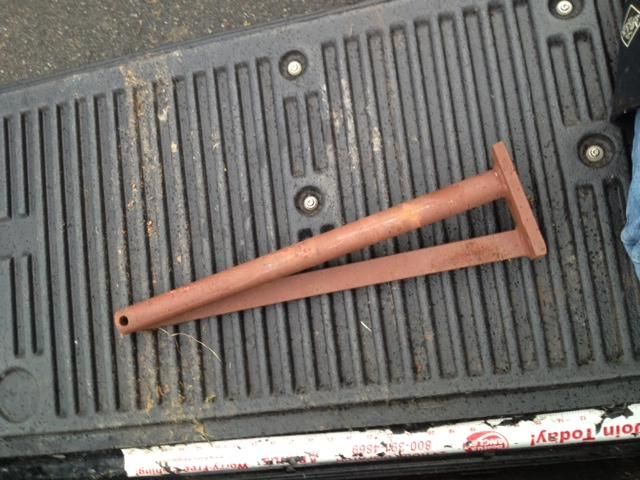 #3
#4
The Goods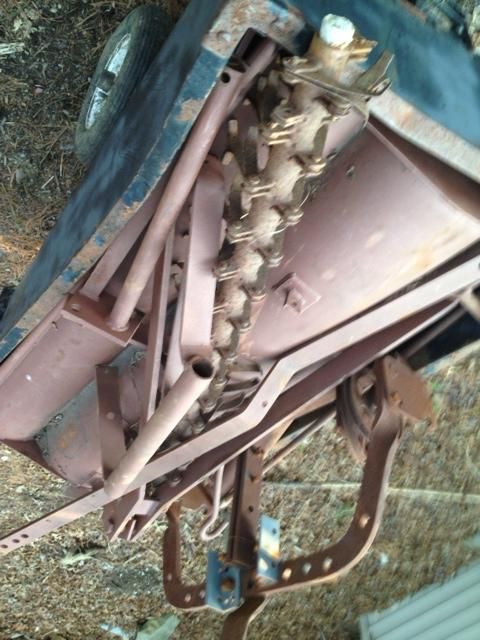 Sat May 03, 2014 6:11 pm
Slide #2 into the pipe on #1. #2 bolts to the right side implement mounting pads and lifts the mower. #1 hooks to the hydraulics or manual lift rockshaft (hole midway on arm) and the tabs on top of the mower deck attach to the two arms of #1 via chains. Don't know about #3 maybe some type of jockey arm or an extra piece from something else?

Edit: Loking at the last picture again I see the jockey rod so I have no clue on #3. I should also mention it is the earlier setup for the lift and looks to be the pulleys as well.
Sat May 03, 2014 7:08 pm
Scrivet well thanks the pipes do slide together. Would you have any pics or diagram of the set up? Thanks
Wally
Sat May 03, 2014 7:52 pm
Tim thanks for the link. I just dont seem to see those parts in the pictures. They could be there but I have viewed them before posting this but was unable to put it together.
Wally
Sat May 03, 2014 9:31 pm
Sat May 03, 2014 10:09 pm
The manuals are the later style pulleys and lift. Yours are the earlier ones and aren't in that manual link. John's picture shows the setup better than my explanation.
Now on to/back to picture #3. I'm thinking a rear rockshaft lift rod. Or whatever the thing from the front rockshaft to the rear rockshaft is called. Looks to be about the right length and the offset should get you away from the fender or gas tank depending on which end you start from
.
Mon May 05, 2014 9:45 am
Scrivet you are right on with picture number 3. It fits right on. I have never seen one made out of flat bare only the round stock.
Wally
Mon May 05, 2014 8:45 pm
Worksaver three point hitch has one similar but has a reinforcement at the offset. Seems to me like this one would want to straighten out under load
So I would definitely think light duty for it.