Sat Sep 21, 2013 8:53 pm
I went out to inspect the sickle bar mower that came along with the tractor when we took it out my my great uncle's shed twenty years ago. It had been kept under a roof, but in the corner of the shed with no walls. While sifting through the mounting brackets for the mower, I'm thinking, hey, some of these parts don't go with the mower.
And lo and behold, there was a complete rockshaft assembly!
I've been watching these on eBay for a month and had almost accepted the fact that I was going to have to pay shipping. What a nice surprise !
And then there's a couple more mystery brackets. The first one I know is some kind of mid mount rockshaft. What about the second? It's homemade, but I believe I've seen brackets like it here.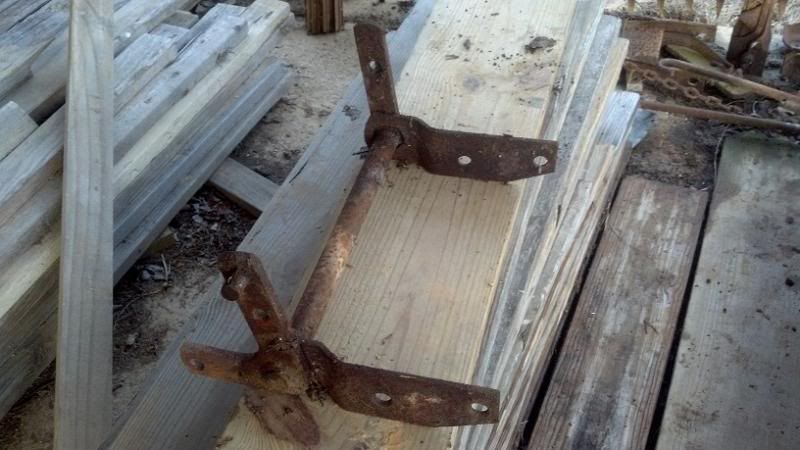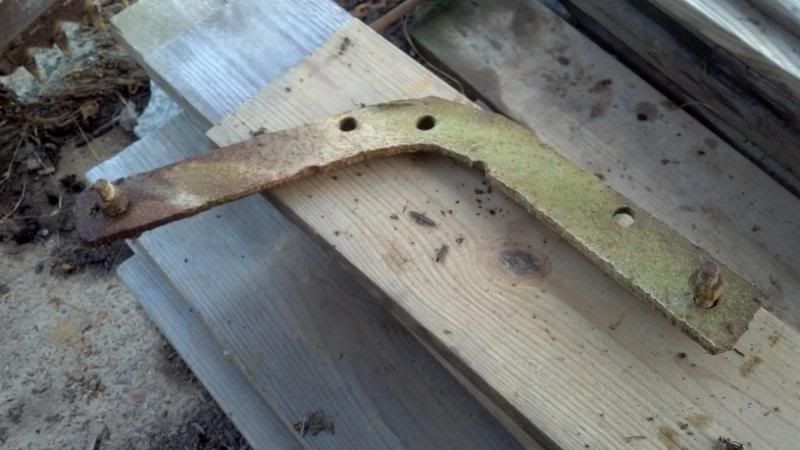 Sat Sep 21, 2013 9:18 pm
Some early research says the bracket in the first picture is a rockshaft for a hand (manual) lift. However my tractor has hydraulics, so I'm a bit puzzled by this.

Also, does anyone know a source to buy the bushings for the rockshaft? I've looked at Hamilton Bobs, DE Farmall Cubs, Steiner, JP, and TM Tractor. Don't see the bushings.....
Sat Sep 21, 2013 9:49 pm
The first picture is a mid mount rock shaft for a cub equipped with hand lift. Yours may have originally had a hand lift and the hydraulics added later. How big is the second item? it is shaped like the boomerang that is used with the grader/snow blade.
Edit: forgot to mention, one of our members makes them, if you can't find any. Unfortunately I cannot remember his name at present.
Sat Sep 21, 2013 9:57 pm
Second picture is the bracket that attaches to the drawbar for a Poplarville lift disc. You may find it interesting that those discs were made right here in MS Dennis. Poplarville, MS. Yours looks like it was homemade. I have one if you would like to compare it directly. Just let me know

Edit: it could be a boomerang as Mr John says. We will know when you can give us an idea of size. Sent you a pm about the bushings
Sun Sep 22, 2013 2:18 pm
Well the mystery is either getting solved or getting deeper.

Taking the lessons that the mid mount rockshaft is from a manual lift, I did some google image searches for a Cub rockshaft. I then found out that my rear rockshaft (complete with rod), is actually a manual rockshaft that was converted.

Now I need to see what letter is on the casting number of my touch control block.
Sun Sep 22, 2013 9:39 pm
One of my cubs has a converted manual lift for a rear rock shaft also.
Mon Sep 23, 2013 9:03 pm
Well here's a picture of the rockshaft semi-mounted on the transmission. Notice the broken bolt in the second picture. Is that were the handle bolted up originally?
I'm still a little perplexed with this thing. My serial # is 40230, which indicates an August '48 build. The casting on my touch control is 360719-R1. In the database, there are two other August built '48 Cubs with this same touch control number, but most of the later ones use a 354383R1 touch control. However, my touch control has a date code of 10-11-A, which I'm going to guess is a '55 Touch Control and not a 77 (as my touch control is red).
So perhaps this mystery will live on in family folklore.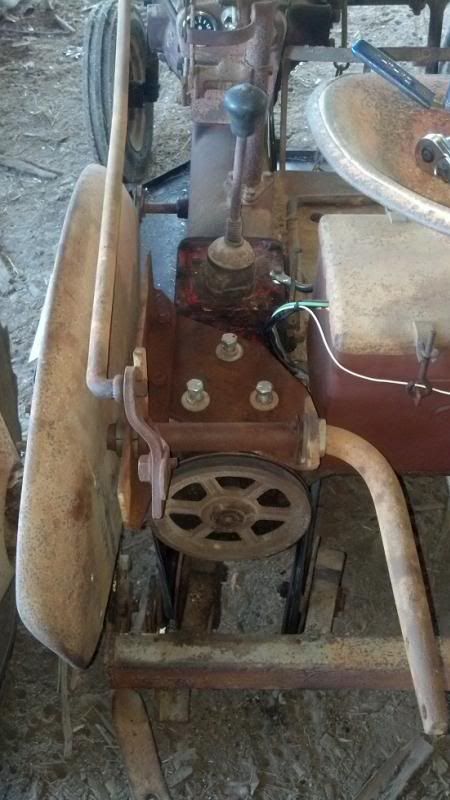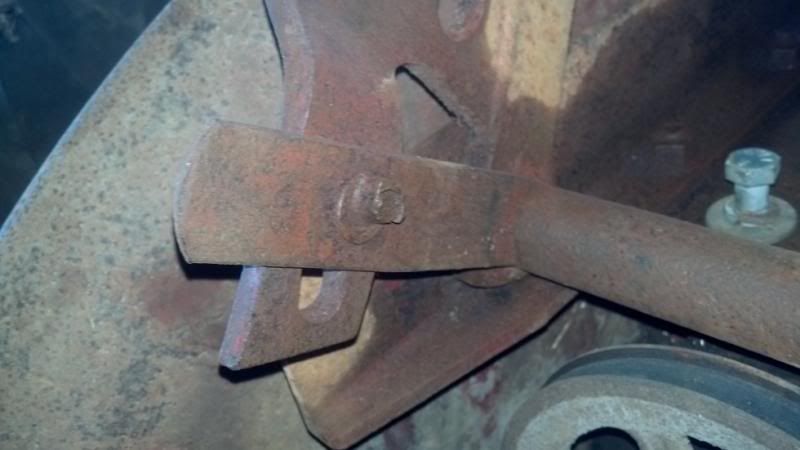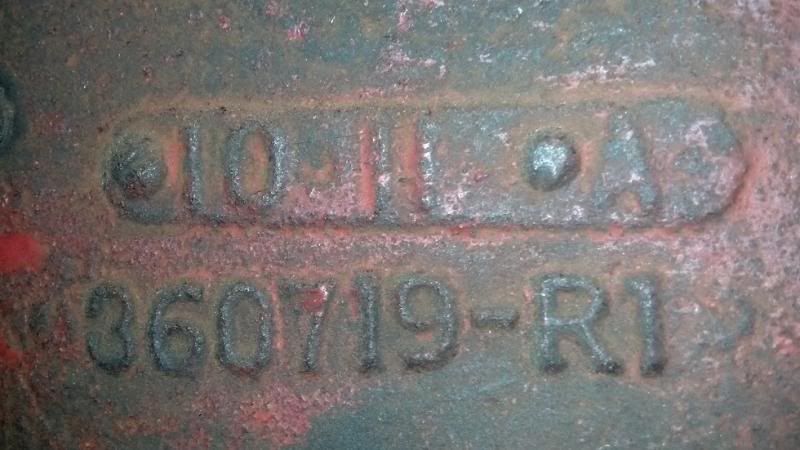 Tue Sep 24, 2013 9:54 am
With that "A" code on the TC, it confirms that it was a retrofit...from 1957! (if my math is right)...

Mike
Wed Sep 25, 2013 5:09 pm
What bushing are you looking for? Can you post a pic of where it's at?
Wed Sep 25, 2013 8:21 pm
Marion,

I'm actually not looking for any bushings anymore. I was looking for bushings for what I later found out was a hand lift front rockshaft. No longer needed as I found out the Touch Control was added to my Cub in the late 50s. An interesting side note about the history of this tractor that I wasn't aware of.

The bushings in the rear rockshaft are actually in pretty good shape for however old they are. All intact and not much wear.
Wed Sep 25, 2013 8:30 pm
Good news your parts are still in usable shape.
John mentioned about member made bushings, and I thought he was referring to me!
I have some of the oval fast hitch bushings I made.
I think they also go on the old school hand lift as well, but not on the rockshaft like you posted-I think those are round flanged bushings if I'm remembering right.
Always nice to "find" stuff too ! Good job!