Yep, definitely a C-2 mower. My preference (by far) is to buy from Carter and Gruenwald
http://www.cngcoinc.com/
It's a good, stout mower.
The pins are what 'drive' the mower spindle and when you push in the clutch they ride the slopes on the other piece. Makes a good racket, but doesn't scare the deer. So if enough of the pins are not 'extended' to drive the spindle (broken springs) you will have a problem. They are a very often neglected maintenance item (a bit of grease).
Looks like this with the sheave (pulley off):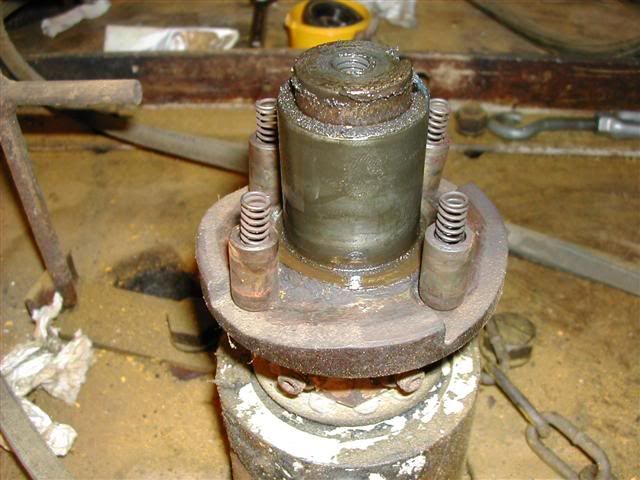 If you need to place an order, it would be worthwhile take a good look at the blades, new blades make a world of difference. Also they are reversible if one side is beat up. You do want them to be approximately equal in weight etc for balance.