Sun Apr 28, 2013 2:42 pm
Was having trouble with my planter missing. The chain would skip on the planter drive I had the single chain setup like the early manuals show like this
Thankfully I had some spare parts and put on the two chain setup which works excellent zero slipping on the gear I guess that's why IH did this
Ready now
Couple Pics of my disk fertilize applicator:
Sun Apr 28, 2013 4:53 pm
Nice setup!
I am green with envy
Best of luck to you!
Sun Apr 28, 2013 5:13 pm
Brandon Webb wrote:Was having trouble with my planter missing. The chain would skip on the planter drive I had the single chain setup like the early manuals show like this...
What manual are you looking at that says to hook it up that way when driving the planter and fertilizer bases at the same time?
Sun Apr 28, 2013 5:52 pm
Last year I didn't use a fertilize hopper when I planted I just had the short chain to the planter drive. I saw this picture in the manual and assumed since it lined up it'd work, which after hooking it up I found it didn't.
Sun Apr 28, 2013 8:58 pm
Yeah, as you found out, that's not the way to connect the chain while planting and applying fertilizer at the same time. Later, when the plants come up and you are just side dressing and you don't have the seed hopper base installed, you can just run the single chain like the manual shows.
Like the set up! Is that an original chain guide and row marker?
Sun Apr 28, 2013 9:14 pm
Yeah I got real lucky and found this complete planter setup with a cub I bought about 10 years ago. The row markers were hanging in the barn. They work pretty neat but really aren't necessary but I thought I'd play with them. They even had the original chain and ball stops along with the guide. The original chain broke the first time I used it so I replaced it.
Here is the same planter on my old cub it shows the row markers a little better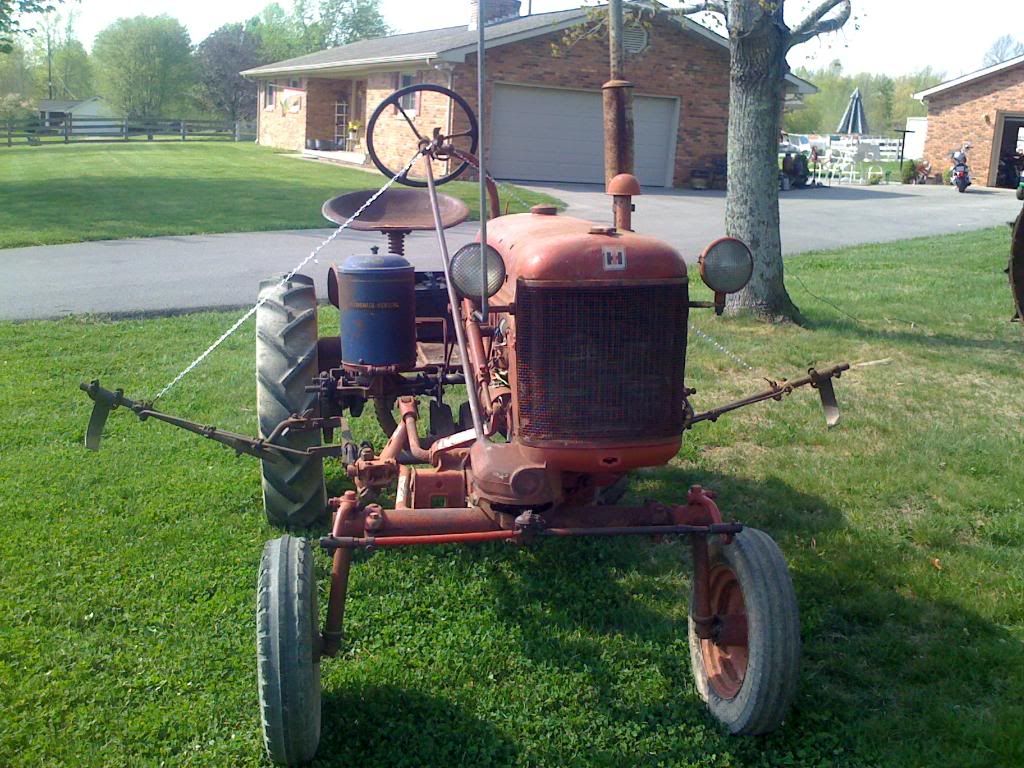 Sun Apr 28, 2013 10:13 pm
Brandon Webb wrote:...
The Cub is very nice, but what's the story with the wide front H on steel?? That is a cool tractor! Original? Still have it?
Sun Apr 28, 2013 10:31 pm
Still have it we built it. Dad Put the wide front under it and added the steel wheels.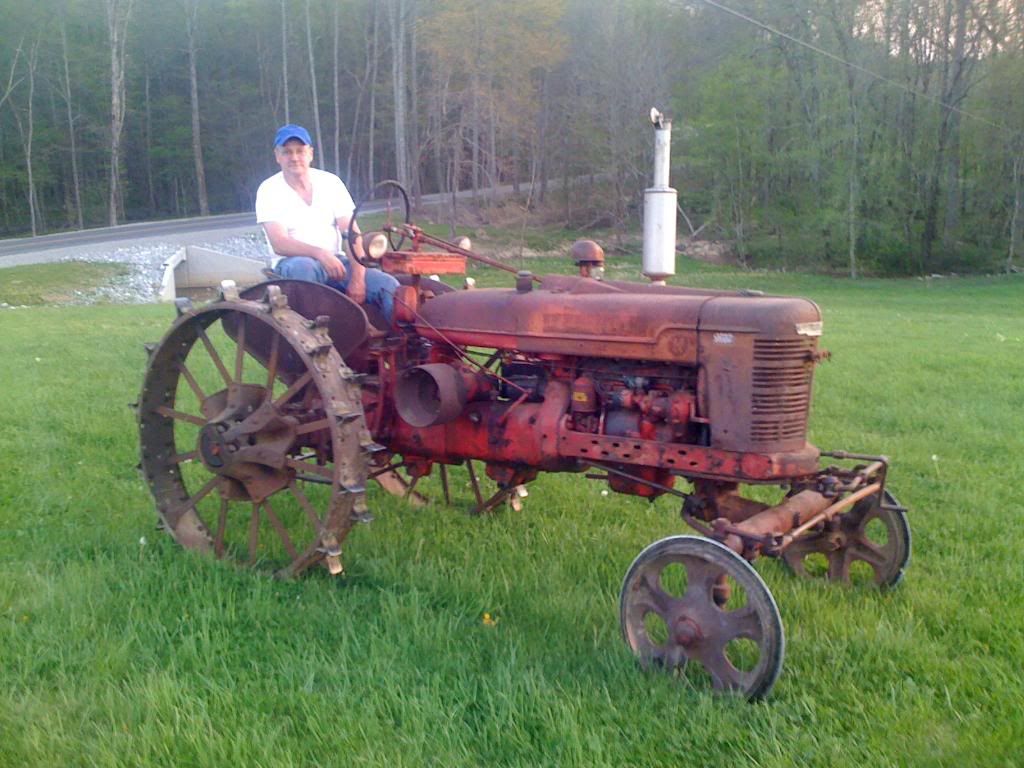 Sun Apr 28, 2013 11:28 pm
Road gear not blocked on the "H"? Nice tractor btw.