My 77 came with a pretty odd set of weights. Except for the cut out for the valve they are pretty well done. Has spacers that fit right and other than they are a bit 'light' serve the purpose. I tried to sell them, but nobody was interested. So I am on plan B.... I will use them on duallies for the slope mowing Cub on the rock farm. Nobody will see them in between the two wheel centers.
I think that loader Cub just has the wheel centers dished out with the weights on the outside. They will also fit on the inside if you wanted to hide them being the 'wrong' color.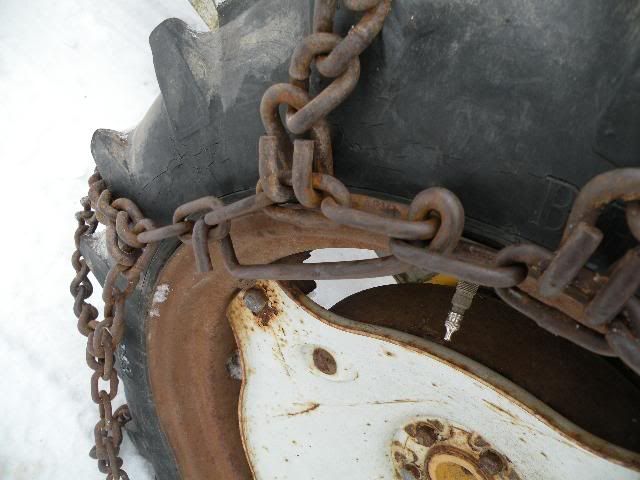 The above is set to the minimum tread width with the center dished out. The weights do fit over the finals like that.