Tue Nov 20, 2012 6:02 pm
Hi All,
was looking to change the oil in the steering today, and found it full of grease instead of oil (90). Why would a previous owner have done this?. Would he have had issues with leaking oil maybe?. What would you guys suggest I do and have you met with this before. How would i remove all that grease, or should I let sleeping dogs lie. By the way I changed the engine oil and filter, and yes as you guys predicted the drain pipe in the filter case was clogged up. Also I discovered that the filter has a top and bottom on it, with the smaller hole at the bottom. this is to accommodate the bolt holding the filter which has a stepped diameter. And Eugene the sump pan bolts did snug up by almost half a turn which curd the oil sweat. Many thanks to you all for the advice and help given.
Regards,
Bernard,
Donegal Cub.
Tue Nov 20, 2012 6:10 pm
Seal on bottom of bolster was probably leaking.

I would wait until I was ready to work on the Cub's steering. Then make the necessary repairs.

The grease won't hurt anything. Assumed that you removed the drain plug and little or no water came out. I would just leave alone for the present.
Tue Nov 20, 2012 6:14 pm
Yes Eugene,
I did of course no water emerged. So I will heed your advice on this one also. The cub is stored in a good clean dry garage.
Donegal Cub
Tue Nov 20, 2012 6:44 pm
Bernard:
That is a common issue we see. Leave it alone for now, but it will have to be cleaned eventually. You will probably need new seals etc.,. The repair procedure is in the
GSS-1411 Service Manual for Cubs and Lo-boy Tractors Revision 1
Section 3 - Steering, Front Wheels And Front Axle
on the server.
These are the parts you probably will need .. TM has them and the pics are from TM's parts page: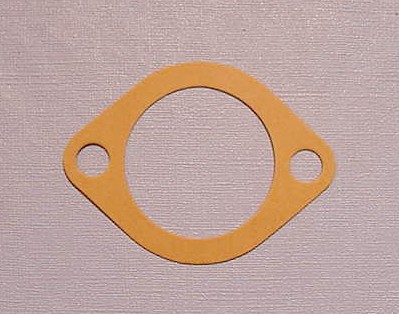 Stock# ST458 steering shaft bearing gasket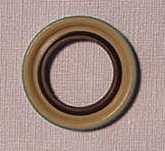 Stock# ST369 steering shaft seal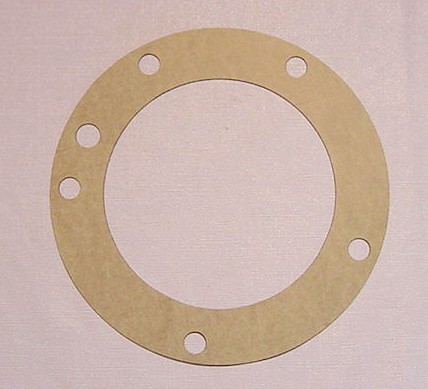 Stock# ST245 steering gear housing base gasket
Wed Nov 21, 2012 12:52 pm
You will probably also want to replace the steering worm wheel shaft seal, TM's #ST 476.
Wed Nov 21, 2012 6:09 pm
Thanks,
To Eugene, Rudi, and to Dale. I will let sleeping dogs lie on this one, until the steering needs work on it, which it does not need at the moment. I will go on to check the other fluids to see if the need replacing. Another question? How often would you recommend starting up and running the cub, keeping in mind the damp wet climate in Ireland in the Winter months. As I stated earlier it is kept in a good dry garage.
Thanks again,
Bernard,
Donegal Cub.
Wed Nov 21, 2012 7:34 pm
How often would you recommend starting up and running the cub, keeping in mind the damp wet climate in Ireland in the Winter months.
I put Stabil (a gasoline stabilizer) in all machines not being used during the winter. Run the engine then shut off the fuel at the tank, let the engine die of fuel starvation. Shut off the ignition.
The larger machines including the Cubs, I start and operate once a month or so during the winter. I do this during some of the warmer days. This keeps the batteries up and the clutches and brakes from sticking. All tractors and other machines are stored inside when not in use.
Wed Nov 21, 2012 8:12 pm
You might check the end play of the steering worm wheel (the vertical one). On both of my cubs, they had quite a bit of slop, which translated to about a 1/4 turn of the wheel to go from slop-right to slop-left. You can snug it up by loosening the pitman arm and tightening the jam nut. Takes about 15 minutes and takes a whole bunch of slop out of the steering. I think I used Boss' writeup and the steering manual off the manual server.

Don't get it too tight - will make your cub even harder to turn....
Wed Nov 21, 2012 11:32 pm
Bernard:

Depends I guess. I would put Sta-bil or Sea Foam (if those products are available in Ireland or the Irish equivalent) in the fuel and maybe it might be worth investing in a Battery Maintainer. That way you won't have to start it, but can simply go out whenever you feel the urge and fire the Cub up.
Thu Nov 22, 2012 7:19 am
Bernard, although I like to start mine occasionally, I don't feel that it's necessary. If you do start it occasionally, the most important thing is to run it long enough to fully warm up to burn off moisture drawn in to the cold engine.
Thu Nov 22, 2012 8:16 am
All great suggestions guys, will take them on board. What is Stabil and what is its function.
Many Thanks,
Bernard,
Donegal Cub.
Thu Nov 22, 2012 9:14 am
Just one example of descriptions when Googled:
http://www.goldeagle.com/brands/stabil/
Thu Nov 22, 2012 10:00 am
Donegal Cub wrote:What is Stabil and what is its function.
Regular gasoline in the USA is 10% ethanol. This gasoline alcohol mix has a shelf life of about 90 days. Stabil or a similar product greatly extends the shelf life of the gasoline. The general idea is to eliminate or greatly reduce fuel related problems caused by extended gasoline storage.
I use a product named Marine Stabil, primarily used in boats. It's advertised to keep gasoline fresh for one year.