The Cub was the official 'Bride delivery vehicle' at the
wedding
! Driven by Peter Person.
A festive time was had by all and I think I did OK as the 'official photographer'.
Gotta love the weather holding up and the fact that the golfer only overshot the green by a little bit, not my intent, but I did happen to capture all the action in one photo (look under the steering shaft)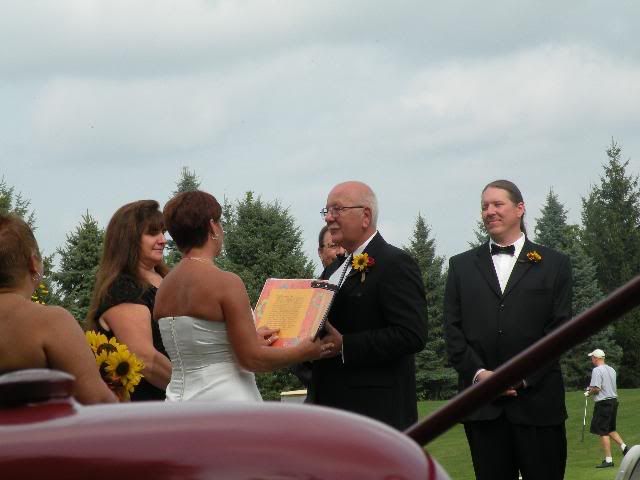 The newlyweds...
A kiss....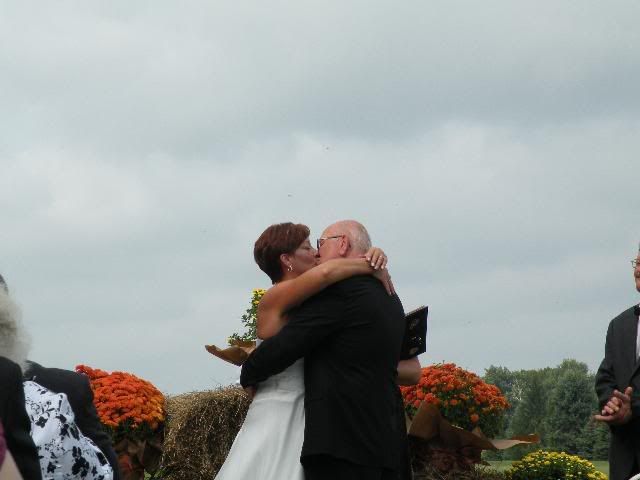 Best wishes for a wonderful life together,
Larry